Chelsea: Ziyech discusses stuttering start at Premier League club
The Moroccan star opened up about the difficult time has gone through since joining the Premier League side from Ajax and the reasons behind his struggles.
Chelsea winger Hakim Ziyech gave an interview on his club's official YouTube channel, revealing the reasons for his tough start with the Blues and the poor form he has been in, putting that down to the injury he sustained in his final days at Ajax before flying into Stamford Bridge and stressing that he has had to work hard to regain his confidence and form.
"Before joining Chelsea I spent seven months injured - that's why I was behind at the physical level," Ziyech said. "I had to work hard to recover my fitness and then take a further step and all that needed some time. I always believe in myself and work hard in training and this might not show in games.
Ziyech: "You have to be mentally strong"
"It's all about the faith you have in yourself. Of course, sometimes things happen that can get you worried, but you have to be mentally strong," he added.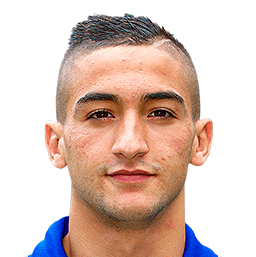 The 26-year-old also pointed out that he is constantly working on himself to learn and get mentally stronger, stressing that everything happens for a reason and that he likes to always think that something good is going to happen. He stated that he is trying to keep his composure and keep working in order to improve. Since joining Chelsea, Ziyech has made 29 appearances, scoring four goals and providing four assists.