Mexico Olympic players receive first dose of covid-19 vaccine
The Mexican Football Federation announced on Friday that the first group of players that could be part of the final roster to assist Tokyo has been vaccinated.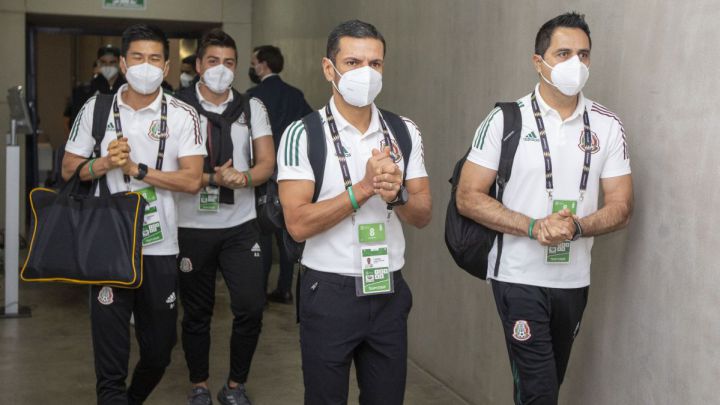 The coach of the Mexico Olympic team Jaime Lozano has until 30 June to submit a preliminary list of 50 players that could participate in Tokyo this summer and attempt to win their first gold medal since London 2012. The Mexico Football Federation announced that on Friday the first group of players received their first dose of the covid-19 vaccine.
In the statement released by the Mexican Federation they informed that this group of players received the Sputnik vaccine. This was developed by Russia to fight the coronavirus pandemic and the Sputnik V has shown an efficacy of 91 percent and is safe according to a study published in the medical journal The Lancet.
"We have been working alongside the health authorities to give and our plan is to vaccinate all Mexican athletes that will be participating in the Tokyo Olympics. On 13 April the first group of players of the Mexico youth national team, the coaching and medical staff all received the first dose of the Sputnik V," read the statement.
Pots revealed
On Friday the 16 men's Olympic football tournament teams were ranked and allocated pots for Wednesday's draw. FIFA also stated on their website that during the competition draw they will "ensure that no group has more than one team from the same confederation."