Texas shooting: who is the suspect identified by the police?
Three people were killed in a shooting in Austin. Residents near the scene were encouraged to remain vigilant as the suspect remains on the loose.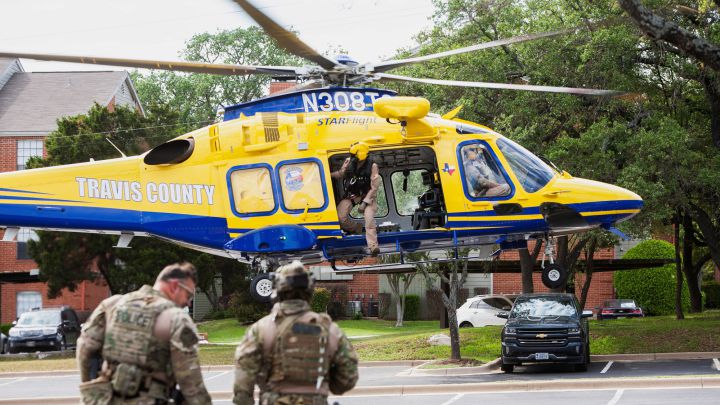 After nearly 45 mass shooting events have been recorded in the last month, a community in Austin, Texas, is on edge as a manhunt continues after three were killed in a shooting Sunday morning.
Police in Austin, warned the public on Sunday 18 April that they were still actively searching for Stephen Nicholas Broderick, 41, who authorities believe shot and killed three people, two women, and one man, earlier in the day. Police found the three victims dead after responding to a "domestic incident" at around 11:45 AM local time.
Shelter in place order lifted

After a short press conference Sunday, Interim Austin Police Chief, Joseph Chacon, stated that the suspect was last seen in a grey hoodie, sunglasses, and a baseball cap. Chacon stated that those investigating are unsure if the suspect fled from the scene on foot or by car and had initially told residents in the area to shelter in place. Chief Chacon lifted the shelter in place order but encouraged residents to remain vigilant and call 911 if they had any information on the suspect's whereabouts. Federal law enforcement agencies, including the FBI and US Marshals, have been called to support local police in their search.
Austin American-Statesman, a local paper, reported that authorities are still unsure of the suspect's motive but that "preliminary information" shows Broderick knew the victims and targeted them specifically.
Authorities confirmed that Broderick had previously worked as a deputy in the Travel County sheriff's department. According to the Associated Press, he resigned after being arrested in June 2020 for the sexual assault of a child. The AP also reported that a child found at the scene is safe and has been taken into custody.