Tom Brady recovering well after knee surgery
Tom Brady provided an update on his recovery following knee surgery.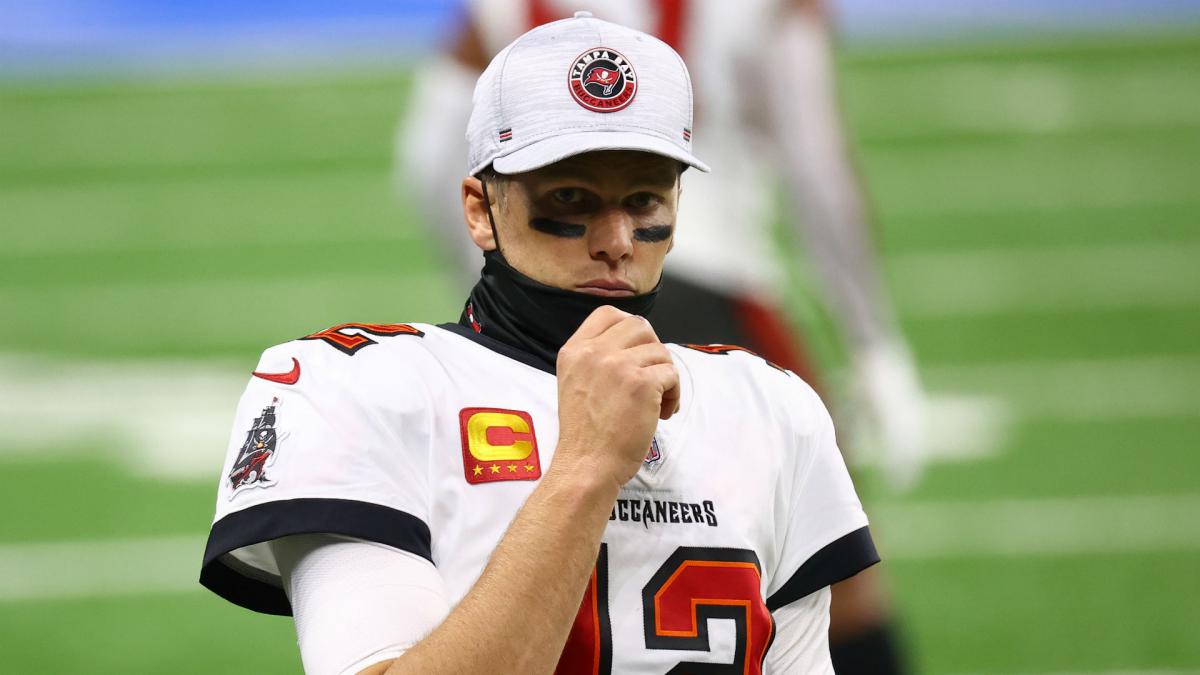 Tampa Bay Buccaneers quarterback Tom Brady said he is feeling "pretty good" following offseason knee surgery.
After leading the Buccaneers to NFL glory in February, Super Bowl LV MVP Brady underwent an operation on his knee.
Brady aiming for June return
Brady provided an update on his recovery, with the 43-year-old superstar hopeful of being able to resume training in June.
"Yeah, I hope so. I hope so. I feel pretty good and I push myself pretty hard," Brady said at head coach Bruce Arians' Family Foundation gala on Sunday, having signed a contract extension following the 2020 campaign.
"I feel pretty good. I don't know if I could go this week, but, we'll see how things play out. It's a long time between now and the beginning of the season, and just be smart about all these different things that we have to do and fulfill, but we all take a lot of pride in being ready to go and I'm sure we will be."
Seventh Lombardi Trophy
Brady – in his first season with the Buccaneers after 20 successful years with the New England Patriots – won his seventh Lombardi Trophy as Tampa Bay became the first team in NFL history to win the Super Bowl at their home stadium, ending the Kansas City Chiefs' hopes of retaining the title in a 31-9 rout.
After initially struggling to hit the ground running, Brady enjoyed a stellar maiden season with the Bucs.
He threw for 4,633 yards and 40 touchdowns with 12 interceptions, his passer rating of 102.2 his highest since his MVP season of 2017 (102.8).
Only Deshaun Watson and Patrick Mahomes had more completions of 20 yards or more than Brady's 63 as he experienced a revival as a downfield passer in Tampa.
In the playoffs, he helped the Bucs come through a gauntlet, winning three games on the road to get to the Super Bowl.
By defeating Mahomes and the Chiefs, the Bucs became the first team to win three games against former Super Bowl MVPs in the same postseason having also seen off Drew Brees and the New Orleans Saints and Aaron Rodgers and the Green Bay Packers.
Good progress
"It's good, it's good. It's good progress," Brady added. "It's rehab. None of that is fun, but looking forward to getting back to real training and stuff, which is hopefully here pretty soon.
"I'm cool with it. It's just part of what you deal with. Things come up. You deal with them the best way you can, with the best opportunity to improve. I'm definitely feeling a lot better than I did six or seven weeks ago."
Brady said: "We'll just take it and see how we go and see how things play out over the course of the offseason. A lot of things come up and change over the course of the offseason and we've got a lot of hardworking guys so guys will be anxious to get together and get to work.
"As soon as I'm ready to throw, that will be really important for me. That's always a big part of my preparation -- actually doing what my job is."