Javier Hernández debuts with a brace in his second year in MLS
The Mexican international bounced back from a disappointing first year in Major League Soccer with the Los Angeles Galaxy and scored his first brace in two years.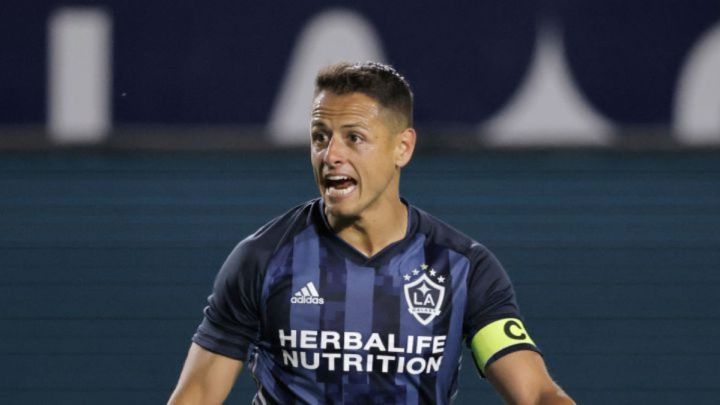 Javier Hernández is committed to make a difference with the Los Angeles Galaxy in his second year in Major League Soccer. The Mexican international made a statement in the 2021 MLS season opener against Inter Miami CF by scoring a brace and leading the LA Galaxy to a 3-2 win. The last time 'Chicharito' scored a brace was in 16 March 2019 when he was playing with West Ham United in the Premier League.
14

The home team was leading 1-0 in the start of the first half, but the LA Galaxy came in full force in the second 45 minutes with manager Greg Vanney making a double substitution. In the 62nd minute substitute Ethan Zubak ran down the wing and sent a low cross to Javier Hernández who anticipated the defender in the near post and after one touch he beat goalkeeper John McCarthy.
Lead the team to a victory
Inter Miami managed to retake the lead in the 72nd minute after Gonzalo Higuían scored from the penalty spot. LA Galaxy kept pushing and Chicharito would be in the right spot at the right moment. In the 73rd minute the Mexican equalized the game after McCarthy failed to control the ball inside the six and Hernández found the back of the net on the rebound.
"I don't want to sound like a victim or anything, but you have no idea what I went through last year and all I want is to regain my confidence. My coach [Greg] and my teammates put so much faith on me every day and all I want to do is give my best," he said during the post match interview.
"I am in the verge of tears because my grandfather past away and I would love for him to be watching me score goals again. I miss him so much and this goals are for him, my sons and everyone around me."
This is a perfect start for LA Galaxy's No 14 who struggled in his first season at the Dignity Health Sports Park. Now the team with the most MLS Cup titles (5) will return to Los Angeles, California to host the New York Red Bulls in their home opener on 25 April.