Kerr compares Curry exploits to Kobe Bryant and Michael Jordan
Steve Kerr was barely able to believe what he was seeing after Stephen Curry's latest exploits for the Golden State Warriors against the Philadelphia 76ers.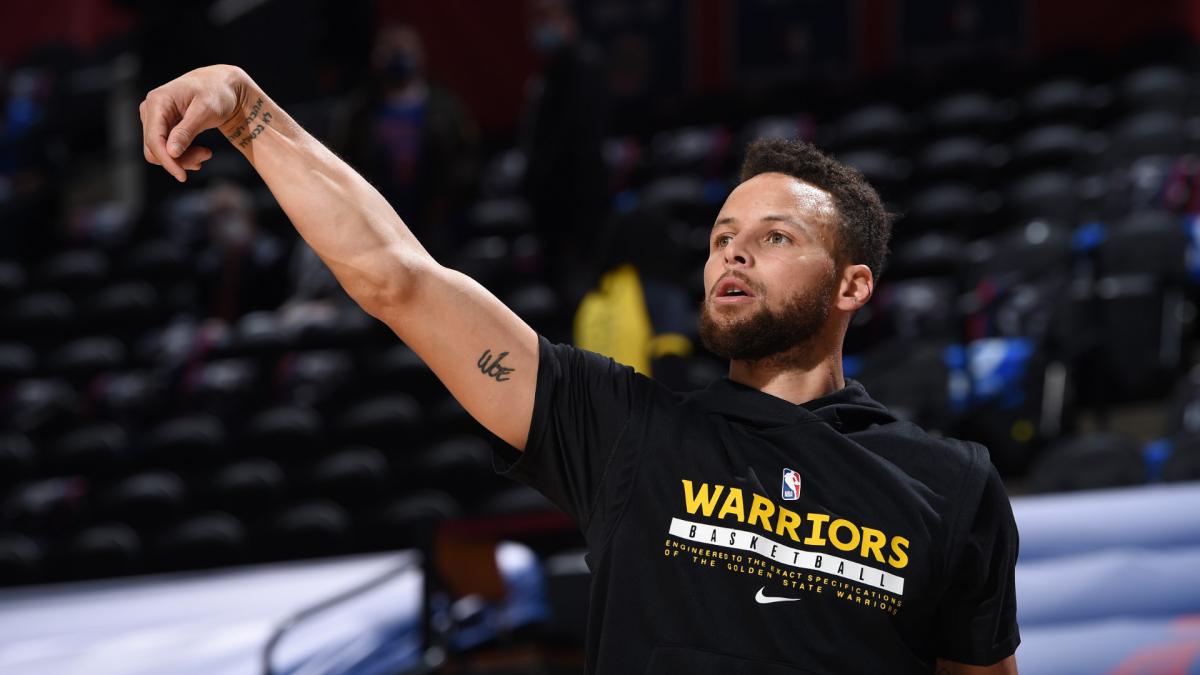 Stephen Curry is going "above and beyond" even his own "mind-boggling" standards after another record-breaking outing for the Golden State Warriors, says head coach Steve Kerr.
Superstar Curry drained 49 points, including 20 in the last quarter, as the Warriors defeated the Philadelphia 76ers 197-96 on Monday.
He hit 10 three-pointers and is now the first player to make 70-plus threes in a 10-game span, while he has more games with 40-plus points and 10-plus threes over the last eight days (four) than any other NBA player has had over their entire career.
On top of that, Curry is the first player in the league's history aged 33 or older to have 11 consecutive 30-plus point games, surpassing the legendary Kobe Bryant (10 straight in 2012), while his 47 and 49 points in the past two outings means he is the first player aged 33 or over with back-to-back 45-plus games since Hall of Famer Michael Jordan scored 51 and 45 in 2001.
Kerr was almost at a loss to explain Curry's exploits.
Kerr: "Even by Steph's own lofty standards, this is above and beyond"
"I've seen Kobe Bryant early in his career, had a stretch where he went nuts," Kerr said.
"Obviously, Michael Jordan had some stretches where he just scored like crazy, but obviously nobody's ever shot the ball like this in the history of the game. Even by Steph's own lofty standards, this is above and beyond.
"Twenty-one career games with 10 or more. And Klay [Thompson] is second with five. And Steph's had four in the last five [games]. Mind-boggling. Mind-boggling stuff.
"I don't know what else to say. You guys ask me after every game what I think of Steph and his performance, whatever I said last game, just use that tonight.
"Because it's the same thing after every game, it's just utter amazement at this guy's skill level, heart, mind, focus, it's just amazing to watch."
It was last week Curry overtook the great Wilt Chamberlain as the Warriors' all-time leading points scorer and he is averaging 39.9 points, 6.6 rebounds and 4.3 assists over 10 games in April.
Speaking about his barely believable form, Curry said: "From Wilt's [record] last week and then this streak, I'm obviously aware.
"But you don't put too much pressure on yourself, you just play basketball. Being aggressive, obviously, but kind of letting the game come to you.
"For me, that looks a certain type of way but I'm having a blast out there just playing basketball and it's obviously working.
"It's flattering, but it's nothing I wake up and yearn for. But I appreciate the respect and appreciation for what I'm able to do out there on the court, however people want to talk about it. But it doesn't change how I approach the game and my belief in myself, my team and what I'm capable of doing.
"It's easy to block out. You all know I do read and hear all the stuff so it's entertaining at a certain point how things can flip and flop, but at the end of the day just go out and hoop, play well. As long as you're in some type of conversation, then you're doing what you're supposed to do."