Pato avoids surgery on injury suffered in MLS debut
The former Brazil international suffered a lower body injury in his debut with Orlando City in Major League Soccer, but fortunately he will not require surgery.
Alexandre Pato made his debut with Orlando City on Saturday in the 2021 Major League Soccer home season opener against Atlanta United. He started the game, but had to be replaced in the 80th minute by Silvester van der Water after an injury to his right leg in the scoreless draw against the 'Five Stripes' team. Pato's and the Lions' fear was that he would require surgery and miss a chunk of the season.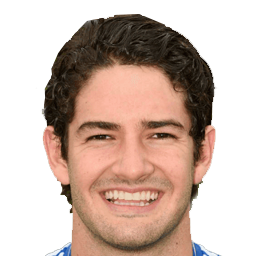 Injury report
On Monday. it was confirmed that the Brazilian striker suffered a lower body injury, but surgery will not be required. The bad news is that there is no timetable for his return, so most likely he will miss the game against Sporting KC on 23 April for week 2 of the season. Orlando head coach Oscar Pareja said he was waiting to receive more information from the medical staff in the postgame press conference.
"We're waiting and may God just help us on Pato and [that] he's not hurt," Pareja said. "We'll wait until the doctors diagnose him. We have other players, too. We don't want to lose any and probably one of the things that hurts the most from the coach's standpoint is just to see any player get hurt. So let's wait, but now we have to keep going. It's just the start of the season."
Pato signed a one-year deal with Orlando City in February and has the option to renew for one more. He arrived as a free agent to Major League Soccer after parting ways with Brazilian Serie A side Saõ Paulo last year.