Green Bay Packers at the NFL Draft 2021: What players could they pick?
The Packers are coming off a season in which were a game away from the Super Bowl. The draft provides a chance to strengthen thier squad for another title run.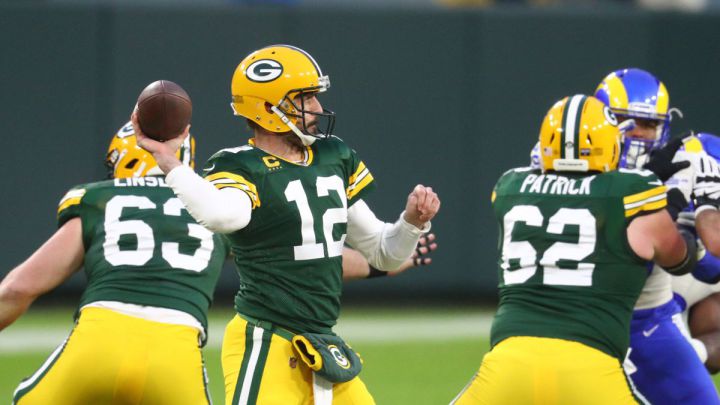 The Green Bay Packers front office is preparing for the 2021 NFL Draft with the distant future in mind. After back to back defeats in the NFC Championship they know they have a base to build around. The Pack have the 29th pick in the first round of the draft.
MVP Rogers took the Pack to the NFC Championship
NFL MVP Aaron Rodgers led the boys in green and yellow to a 13-3 regular season. A first round win over the Rams at Lambeau brought them to the NFC Championship where Green Bay were bounced by eventual Super Bowl winners Tampa Bay.
Draft day is always a chance to look towards the future, and the Packers are experts when it comes to long term plans. Remember this is a franchise that drafted Aaron Rogers and had him sitting on the bench backing up Brett Favre for three years.
The foundation the Packers front office of has to build upon is rock solid. Back to back 13-3 years makes the Frozen Tundra faithful believers in the upcoming year, but expiring contracts have the executives pondering replacements.
Green Bay are used grooming thier draft picks
Luckily for the boys from the bay, this years draft is chalked full of talent in the positions that they need filled. They have no wide receivers with contracts stretching past this year, and three key corners will also see their contracts expire at season's end.
The other two positions they searching to strengthen are tackle and on the defensive line.
According to Scouts Inc. there are 17 wide receivers and 16 cornerbacks in their Top 100. It seems like the Packers will have a buffet to choose from to fill the potential upcoming voids, but who will they draft?
Potential picks include Carolina's Horn, and Offensive lineman Jenkins
It all depends on who is still available in the late stages of the first round, but South Carolina lockdown cornerback Jaycee Horn would be an option if he's still around at 29.
Teven Jenkins is a talented offensive tackle out of Oklahoma State and would provide immediate depth on the line protecting the reigning MVP. If the Pack want to go offensive, they could have eyes on LSU's Terrance Marshall Jr. The former Tiger averaged over 100 yards and caught ten TD passes in seven games this year.
This draft, like all others, will have countless twists and turns that will keep NFL execs on their toes. The Packers know what they need, and fortunately for them there enter a draft with plenty of options to fill those positions.