Tampa Bay Buccaneers at NFL Draft 2021: what players could they pick?
The Super Bowl Champion Tampa Bay Buccaneers have every starter from last year's title team returning. So who will they take in the NFL Draft?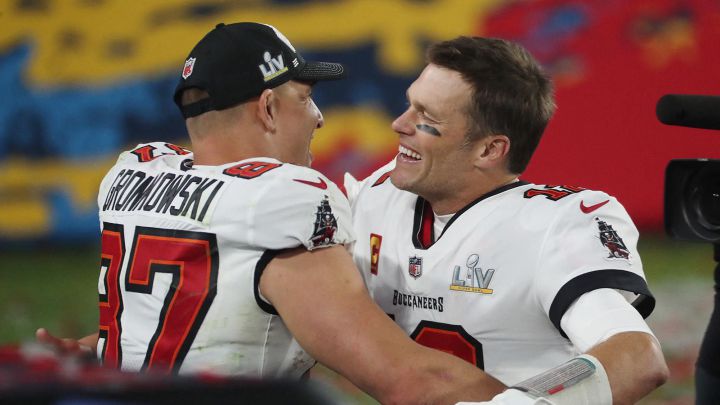 The big question for the Tampa Bay Buccaneers coming in this season is how do they improve a team that won the Super Bowl in February? That responsibility will fall on the shoulders of General Manager John Licht.
Over the years Licht has been constructing a Championship team, and last season all of the hard work bared its fruit. But how does Tampa Bay plan to add to the title winning side in the draft this year?
Tampa have the luxury of looking towards the future

The good news for Tampa, and for most Super Bowl winners, is there are generally not too many immediate necessities the years after conquering the Lombardi Trophy.
Bruce Arians and the front office will be preparing for the years to come, while hoping to get some rapid production from their draft selections this year.
Every starter for last years Champions will be returning this year. The Tampa Bay Times summed up the Buc's situation leading up to this draft perfectly. The Florida paper suggests that the Bucs have desires, and not needs.
Tamapa's stars are in the final stages of their careers
In preparing for the not so distant future, Tampa knows they will have some legendary names to replace in the next few years. Tom Brady will be 44 when he takes his first snap on week one. Rob Gronkowski is only 31, but has already retired once and you never know what Gronk is planning from one day to another. And Ndamukong Suh, who just agreed to a new contract, is turned 34 shortly after the season ended.
You never know what a team will do on draft day, and most times they don't know either up until they are on the clock. It's doubtful that the Bucs will invest in a back up for Brady with their first round pick. We could see them take a chance in the later rounds on someone like Stanfords Davis Mills.
It's more likely Licht adds some depth to either the offensive line or their pass rush. Tristan Wirfs was awarded a new contract this offseason after a terrific year at left tackle. If they can find someone to complement the other side of the line Brady and future QBs at Raymond James Stadium won't be getting too many grass stains on their white unis.
Protecting Brady a priority this season

Oklahoma State's Tevin Jenkins isn't likely to make it that far down the board, so the Bucs could look at Alabama's Alex Leatherwood or Notre Dame's Liam Eichenber.
On the defensive line Alabama's Christian Baramore or Wake Forest's Carlos Bashman Jr. could find their way of the reigning Super Bowl Champion's roster. The D line isn't a sure shot for the Bucs early on, but they could look at LSU's Jabril Cox in the second or third round to add depth at outside linebacker.
It will be tough for any rookie drafted by the Bucs to bump off a starter from last years Super Bowl squad. One thing is for sure, whoever is taken by the Bucs in this draft will immediately be joining a contender and will have a chance to play a big part of this year and years to come.