Mexico will face France in the group stage at the Tokyo Olympics
The U23 Mexico national team was drawn in Group A alongside Japan, South Africa and France and will play their first match on 22 July.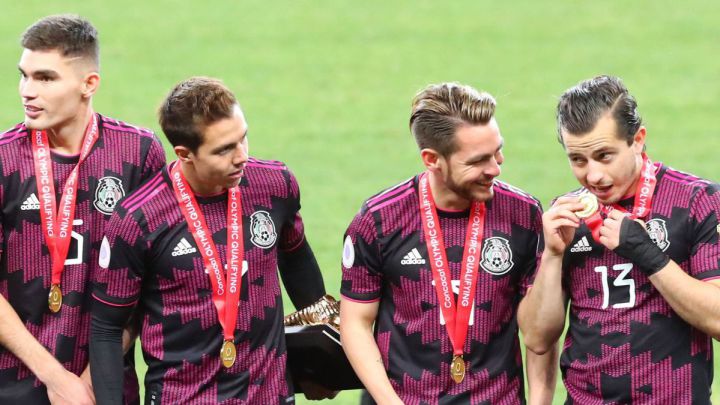 The draw for the men's Olympic football tournament took place this Wednesday at FIFA headquarters in Zürich. There are 16 teams who qualified for the event, which was delayed by one year due to the coronavirus pandemic. After the conclusion of the draw for the group stage, the Mexico national team will be in Group A alongside Japan, France and South Africa.
Jaime Lozano will be in charge of the Mexico youth national team for the Tokyo Olympics and he is currently working on the final roster ahead of the start of the tournament, which is scheduled to start on 22 July and end on 7 August. 'El Tri' will make their debut on 22 July against France at the Tokyo Stadium, then three days later they will play Japan and conclude the group stage against South Africa on 28 July at the Sapporo Dome.
Everyone to be vaccinated prior to making the trip to Tokyo
Lozano can only pick three players above the age of 23 for this event and a core of the team has already received the covid-19 vaccine last week. The idea is that everyone included in the preliminary list receives the vaccine prior to the start of the tournament even if they are not included in the final roster to participate in the Olympic tournament.
Honduras wants to repeat Rio feat

Honduras eliminated the United States U23 team in the CONCACAF pre-Olympic tournament and they were drawn in Group B alongside New Zealand, Korea Republic and Romania. This will be their 12th appearance in the tournament and they want to repeat what they achieved in 2016 in Brazil. The CONCACAF side reached the semi-finals but lost to the host side 6-0 at the Maracanã Stadium. Then they lost 3-2 against Nigeria and failed to win the bronze medal.
Groups of death
While it is not known what players will be participating in the 2020 Tokyo Olympics, the toughest groups are C and D. Argentina, Egypt, Spain and Australia will be fighting for a ticket to the quarter-finals in Group C. the last group is D and Brazil, Germany, Ivory Coast and Saudi Arabia will fight for a top-two finish to advance to the next round. Also, for the first time in the history of the men's Olympic football tournament, there will be a video assistant referee system for all of the games.