Curry on record scoring streak: It was a special ride
For the first time since March 18, Stephen Curry failed to reach 30 points for the Golden State Warriors in an NBA game.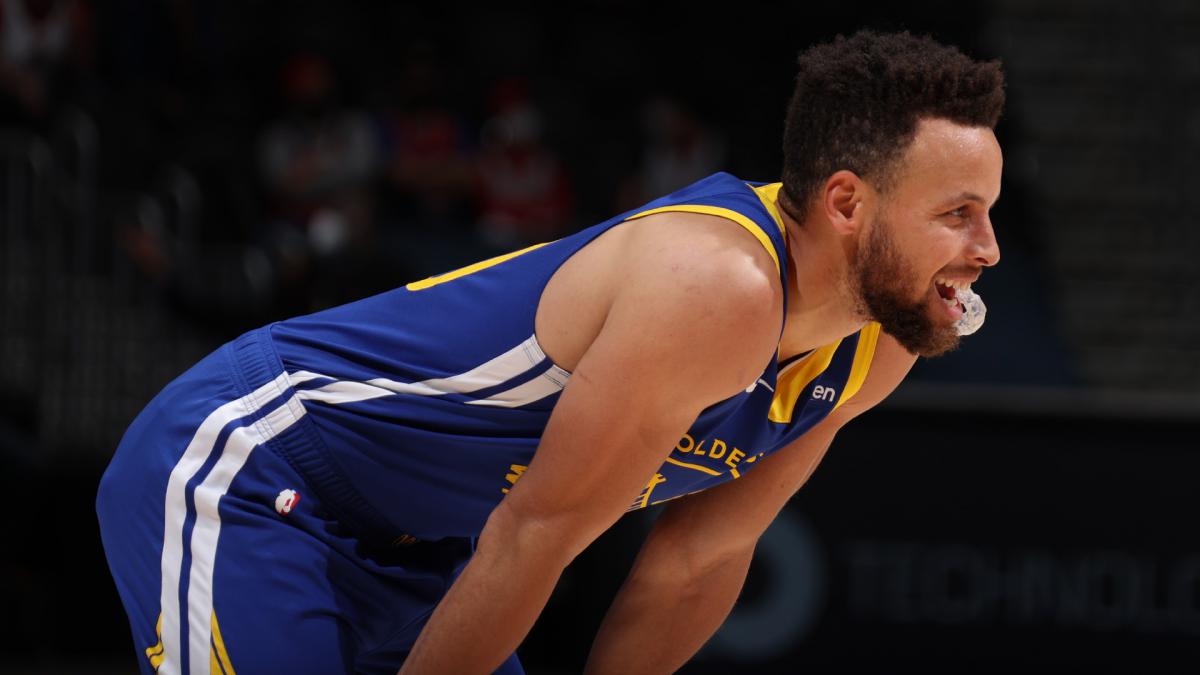 A philosophical Stephen Curry reflected on a "great run" after his record-breaking scoring streak finally came to an end on Wednesday.
Curry went into the game against the Washington Wizards having scored at least 30 points in his previous 11 outings, the longest run by any player aged 33 or over in the history of the NBA.
Golden State Warriors lose on road
However, as the Golden State Warriors fell to a narrow defeat on the road, the seven-time All-Star finally went cold.
Successful with just two of his 14 three-point attempts, he finished the 118-114 loss with 18 points, though did also contribute seven rebounds and eight assists for the beaten Warriors.
"Next-play mentality"

"It was a great run," Curry said. "It was something that hadn't been done before. It was going to end at some point. Now you've got to start another one.
"It's just a matter of the next-play mentality. Just try to get rejuvenated when we go home – to do it home, road, some big games, put a streak together. It was a special ride, for sure.
Final 

Kelly - 24p/9r/1a/2b
Jordan - 22p/3r/2s
Baze - 19p/9r/3a/6s/2b
Steph - 18p/7r/8a/1s
Andrew - 14p/4r/3s
Draymond - 8p/4r/8a/3s
Kevon - 6p/8r/2a/1b
Mychal - 3p pic.twitter.com/uz3NNH3GZ9

— Golden State Warriors (@warriors) April 22, 2021
"And never really get too hyped up on individual streaks or accolades like that. There were some historical names that I was able to pass and doing something at this age was pretty special."
Kobe held previous scoring record

Kobe Bryant previously held the record for successive games with at least 30 points by a player 33 or older, managing 10 in a row in 2012.
Curry's streak started with 32 points against the Chicago Bulls on March 30. Across the 11 games he hit 78 three-pointers, also an NBA record.
Warriors head coach Steve Kerr praised the Wizards for their defensive efforts, but also admitted tiredness was a factor for his players at the end of a gruelling five-game road trip.
Kerr: We didn't have our legs

"I thought the Wizards played well defensively," Kerr said. "Did some good things to get the ball out of Steph's hands. But nothing that Steph hasn't seen before.
"I thought we were gassed. I thought that included Steph and everybody. We just didn't look like we had our legs out there tonight."
Despite a below-par performance compared to his recent lofty standards, it was still a milestone game for Curry as he passed 18,000 career points.