MLB: DeGrom "from a different planet" after 15 strikeouts
Brandon Nimmo heaped praise on New York Mets team-mate Jacob deGrom after watching him rack up 15 strikeouts in his side's win over the Washington Nationals.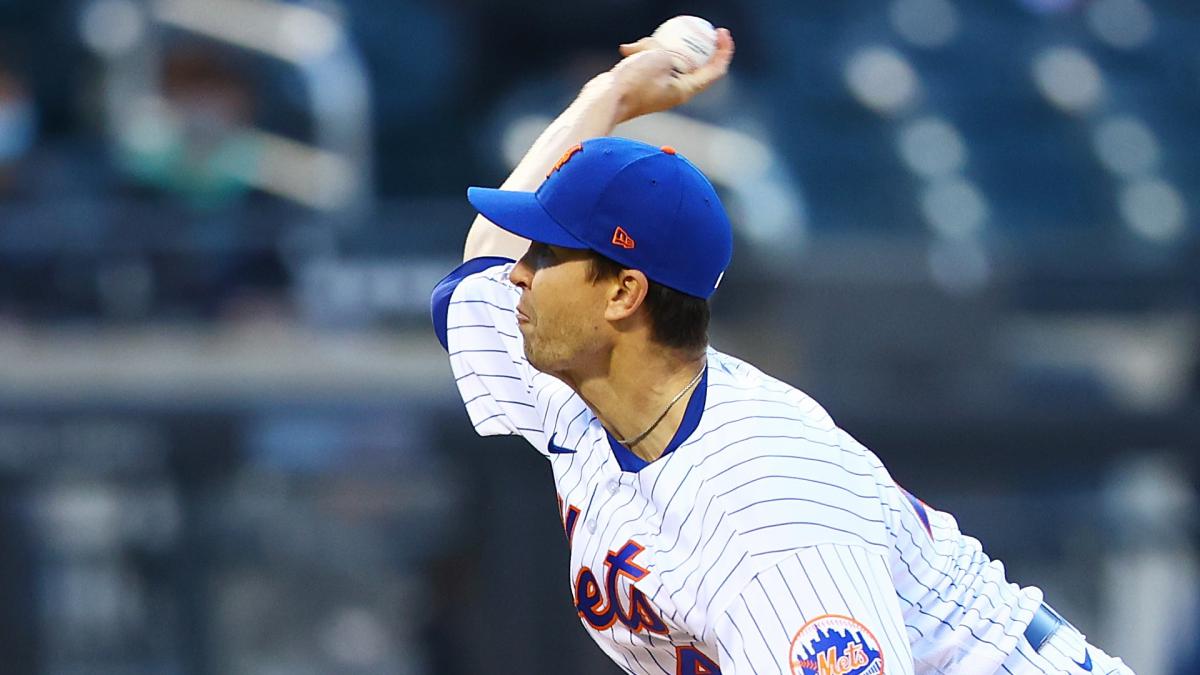 Jacob deGrom's stunning 15-strikeout display in the New York Mets' 6-0 shutout win over the Washington Nationals proves he is "from a different planet", says Mets team-mate Brandon Nimmo.
DeGrom in 48-year first in the Mets' victory over the Nationals
DeGrom become the first MLB player to have 15-plus strikeouts and score two-plus runs in a game since Tom Seaver with the Mets in 1973, per Stats Perform.
The three-time All-Star also became the first player in the modern era with 15 strikeouts, two runs scored and no runs allowed, while he is the second pitcher in the modern era with 50-plus strikeouts and five or more base hits at the plate over any four-start span.
DeGrom's 50 strikeouts are the most by any pitcher across the first four starts of a season, surpassing the 48 of Shane Bieber (2021) and Nolan Ryan (1978).
Nimmo: DeGrom "does things that seem out of this world"
Such feats left outfielder Nimmo questioning if DeGrom was even of this world. "Jake is unbelievable," he said. "He has to be from a different planet, because he does things that seem out of this world."
DeGrom himself was far more modest. "It goes down to just one pitch at a time," he said. "That's how I concentrate on a game. Hit my spot. If you end up missing it, so what. You've got to make the next pitch.
"But it's that focus on that pitch that you're about to throw that you can control. The previous games, those are over with.
"I knew 14 was the most I have had, so when I looked up there and saw 12, I said, 'Okay, I have to figure out a way to strike out three guys.' I was fortunate enough to be able to do it."
Mets "witnessing something special", says boss Rojas
Mets manager Luis Rojas was also full of praise for the 32-year-old, describing his latest exploits as "unbelievable".
"It's still surprising to me," he said. "I think we're all in witnessing something special. It's unbelievable.
"Everyone in there is excited to be part of the team and witnessing what Jake is doing every time he gets the ball."