Giannis after win over 76ers: You could see that everyone was locked in
The Milwaukee Bucks made a fast start to come out on top in a battle between two of the leading contenders in the Eastern Conference.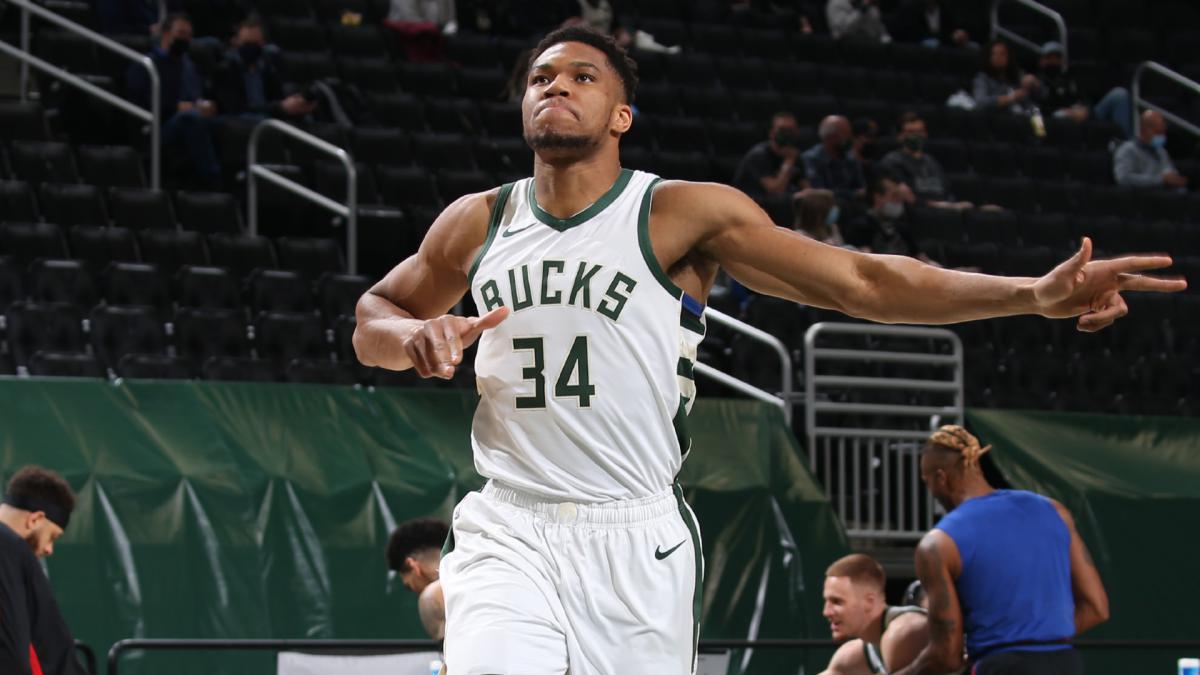 Giannis Antetokounmpo felt the Milwaukee Bucks were "locked in" from the start after recording a fourth successive win over the Philadelphia 76ers.
The Bucks scored 77 points in the first half before holding off a 76ers fightback to triumph 124-117 in a battle between two of the leading contenders in the Eastern Conference.
Antetokounmpo led the way with 27 points, though the two-time NBA MVP had plenty of help from his colleagues. Khris Middleton had 24 points while Bobby Portis contributed 23 off the bench.
Giannis impressed with efforts
Milwaukee landed 20 of their 40 three-point attempts as a team, though Antetokounmpo was just as impressed with their efforts when not in possession of the ball.
"Guys were finding open guys, getting downhill, knocking down shots. Everybody set the tone from the start," Antetokounmpo told the media.
"From the start, you could see that everyone was locked in. Defensively also, we really seemed locked in.
"Offensively, we found one another and knocked down shots."
Joel Embiid had 24 points for the 76ers, though he landed just nine of his 21 shot attempts - including going 0-for-4 from three-point range.
MVP candidate
Antetokounmpo praised the work done by Milwaukee center Brook Lopez when going up against Embiid, with the Bucks happy to let the MVP candidate take jump shots rather than work closer to the basket.
"Embiid is a great player, he's been playing well all season long," Antetokounmpo said.
"You've got to live with that jump shot. You don't want to send him to the free-throw line and you don't want him to get downhill, with his right hook, and get an easy lay-up.
"The gameplan was good - he was going to shoot his jump shot all night. If he makes it all night? Great. But if you don't make it, it's good for us.
"Brook did a great job on him, but he [Embiid] is a great player too."
Philadelphia paid price for bad start - Rivers
Philadelphia head coach Doc Rivers felt his team - still without Ben Simmons due to an unspecified illness - paid the price for a slow start, insisting his team were "soft" defensively to allow Milwaukee to open up a commanding lead.
The 76ers hit back as they held their opponents to just 16 points in the fourth quarter, though in the end the gap proved just too big.
"Everybody seemed fatigued, not just Joel, I would love to say Joel played better than most of our guys tonight," Rivers said.
"I just felt like we were late on everything. We were soft tonight defensively. That first quarter, they get every shot they wanted. We didn't offer any resistance."