NFL Draft 2021: How much do NFL rookies make?
NFL teams are preparing for Thursday's draft by running up and down the board evaluating talent, while accountants are preparing to write monstrous checks.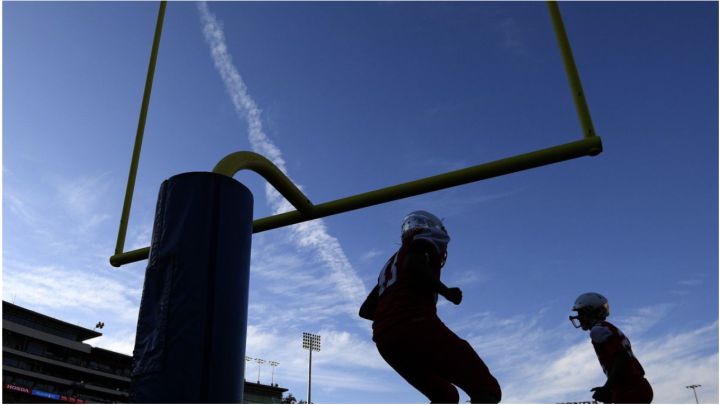 The next generation of NFL players is on the verge of knowing their futures. The first 32 players of this years opening round will be announced on Thursday night from Draft Theater in Cleveland, Ohio.
Lawrence expected to be top earner after this week's draft
Trevor Lawrence is the odds on favorite to be selected number one overall by the Jacksonville Jaguars. The former Clemson QB has been projected as a potential the number one pick since winning the National Championship with the Tigers in his freshman year.
The Jags know what they would be getting with Lawerence, a quick triggered, pin point accurate new age quarterback that could turn the fate of a franchise around. They also know having the top pick in the draft is an expensive luxury.
The first selection in the opening round in the draft will sign the largest contract of any player in the upcoming rookie class. Last year, Joe Burrow was the first to hear his name called, and the former LSU Tiger raked in a 4 year $36 million contract.
While rookie contracts were limited after an agreement was reached almost a year ago, Lawrence is expected to make earn a healthy wage of over $9,000,000 a year.
Rookie contracts were cut after CBA in 2011
The rookie limit came on the heels of the 2011 NFL lockout after the Collective Bargaining Agreement sided with NFL Owners who were tired of paying astronomical amounts for rookies who could wind up being flops. Not to mention, the league veterans who weren't to keen on seeing unproven up comers making more than they were.
Burrow made over nine million dollars after being named becoming the top choice in the 2020 draft. Former LSU running back Clyde Edwards-Helaire was taken by the Kansas City Chiefs with the last pick of the first round. The then reigning Super Bowl champs and their first round pick agreed to a 4 year $10.8 million contract.
The CBA prevents players entering the league to negotiate their contract until year four. A stark contrast to the previous rookie contacts that allowed negotiations on a whim. An insurance policy of continued productivity for owners.
Wilson had to wait for a bigger contract
For guys like Russel Wilson, who led the Seahawks to back to back Super Bowls after his rookie season, the four years between negotiations may seem a bit extreme. Wilson made less than a million dollars a year until signing a new contract in 2016.
This year's rookie base salary, or minimum has not been sorted yet, but last year it was set at $610,000.
If one thing is for sure, it is nothing is certain on Draft Day, but NFL franchises know that the promise of a brighter tomorrow will come with a hefty price tag.