Varane has one foot out the Real Madrid exit door
With his contract set to expire in 2022, Raphael Varane seeks a new challenge away from Real Madrid, while the board need much-needed cash to fund other operations.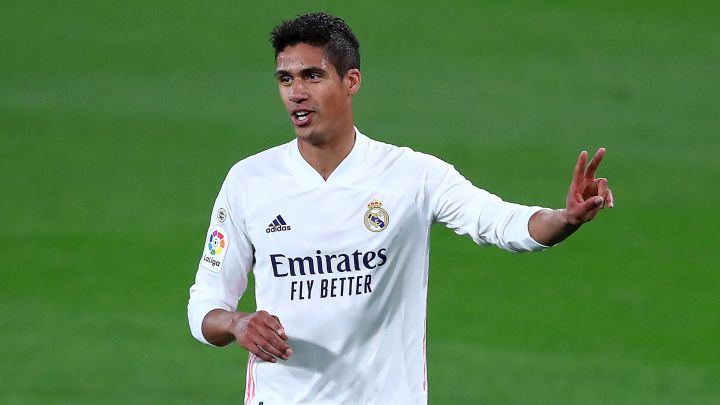 Raphaël Varane has already got one foot out the Real Madrid exit door and he showed that at the press conference ahead of Tuesday's Champions League semi-final clash against Chelsea.
It was not so much what he said but what he didn't say. The French defender was asked on three occasions about his continuity and each time gave evasive answers. "I am focused on giving everything in the season finale," he assured the media, leaving his future up in the air amid a cloud of rumors surrounding his departure.
The reality is that Varane has spent months preparing for his Madrid exit. He has already told members of his inner circle that he is ready to close this stage of his career as he wants to face new challenges away from the Santiago Bernabéu. He also believes that it is the ideal moment since his contract ends in 2022 and Madrid will have to sell him this summer so as to avoid losing him on a free at the end of next season.
Varane among highest-valued Real Madrid players
For their part, the Madrid board are aware of Varane's wishes and do not intend to make a great effort to keep him. In fact, they consider him as one of the players whose sale could generate much-needed cash to fund future transfer operations.
At 28 years old, the central defender has a market value of 70 million euros, according to transfermakt.com. Alongside Fede Valverde and Casemiro, he has the second highest value among the Real Madrid squad behind goalkeeper Thibaut Courtois. Likewise, he has the second highest value in the world in his position and is only surpassed by Juventus' Matthijs De Ligt.
Varane sale could help fund Alaba, Mbappé operations
Varane's sale would -- among other things -- help to fund the signing of Bayern Munich's David Alaba. The Austrian defender is close to reaching a deal with Madrid and, although he will arrive as a free agent, the club will have to pay a high transfer bonus as well as his enormous salary demands, which are understood to be in the region of 11 million euros a year. The club could also invest some of the Varane money in signing a younger central defender, with Villarreal's Pau Torres and Sevilla's Jules Koundé high on the list of targets.
It also must be remembered that Madrid still intend to sign a world-class striker in the next transfer window and for that they need liquidity. Kylian Mbappé is the highly preferred option and, although he also finishes his contract in 2022, PSG will not let him go cheap. Any incoming funds Madrid can generate from transfers will be useful to close the Mbappé operation.
The next few months will be decisive in the clarification of Varane's situation. And although his continuity is still very much up in the air, he will remain 100% committed to Madrid's fight for LaLiga and the Champions League.