Carlos Vela is still in Mexico's radar for the Olympics
The Olympic football tournament is set to start in July and the coach of the Mexico youth national team, Jaime Lozano, could include the LAFC captain in the final roster.
Carlos Vela is having a 'rocky' start of the 2021 Major League Soccer season with Los Angeles FC. In the season opener at home the 32-year-old was taken out of the game against Austin FC in the 22nd minute due to an injury. Vela wanted to continue, but LAFC's manager, Bob Bradley, decided to take him out as a precaution.
In the second game against Seattle Sounder the Mexican international was not included in the roster and Bradley after the 1-1 draw that Carlos Vela was under health and safety protocols. There is no timetable for his return and he is being evaluated day-by-day as LAFC prepares to face Houston Dynamo on 1 May for week three of the 2021 MLS regular season.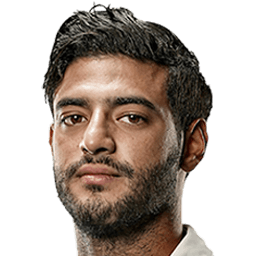 Lozano opens the door for Vela for the Olympics
A few weeks ago, the senior and youth coaches of Mexico's national team stated that Carlos Vela is not being considered for any tournament this summer. 'El Tri' will play the semifinal of the CONCACAF Nations League, the 2020 Tokyo Olympics and the Gold Cup this summer. The last time Vela played for the national team was in the 2018 FIFA World Cup in Russia.
Jaime Lozano will be in charge of the Mexico youth national team for the Olympics and currently he has a preliminary list of 50 players that could make it to the final roster. It appears that Lozano is still considering Carlos Vela for the tournament and during an interview with Fox Sports, he talked about this particular case.
"We have already talked to him and he said that the national team is not a priority for him at this moment. He is an outstanding player, but I think it will be very difficult to convince him to play in the Olympics this summer," said Lozano.