Chicharito has a long way to go if he wants to return to the national team
The 32-year-old striker is having an outstanding beginning of the season with the LA Galaxy and he wants to return to the Mexico national team.
The last time Javier Hernández played for the Mexico national team was in September 2019 when he scored a goal in a 3-0 victory against the United States for that month's FIFA international break. Since then he has been working hard to be called up again and in the first two games of the 2021 MLS season, he has scored five goals with the LA Galaxy.
If 'Chicharito' continues with this pace, he could eventually fight for the golden boot and the 2021 Major League Soccer MVP, but there is still a long way to go. The Mexican international has been very vocal about his desire to return to the national team, but he is also aware that it is up to his performances with his team to be considered again.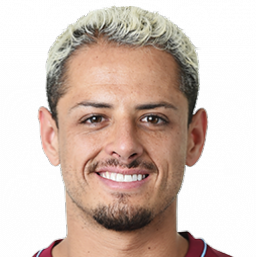 Other strikers fighting for a spot
The Mexico national team has a busy year ahead of them. This summer, in June, they have to play the semifinal against Costa Rica for the CONCACAF Nations League, attend the 2020 Tokyo Olympics, participate in the Gold Cup and in September the World Cup qualifiers begin in CONCACAF.
Since Gerardo Martino took over the coaching job in Mexico, he has been clear that his starting No 9 will be Raúl Jiménez, but unfortunately he has not played since September 2020 due a skull fracture injury. There is still no timetable for his return, but the good news is that the 29-year-old could return before the 2020/21 Premier League season ends according to Wolverhampton's manager Nuno Espírito Santo.
Other players that Martino has called are Alan Pulido (Sporting KC) and Henry Martín (Club América). Pulido had a breakout season in his first year in Major League Soccer scoring 6 goals in 11 appearances. While Martín has scored 6 goals and given 2 assists in 12 appearances in the 2021 Guardianes tournament in the Liga MX. So 'Chicharito' still has a long way to go if he wants to be considered for the national team this summer.