PSG Messi offer could push Mbappé towards Real Madrid
'TNT Sports Brasil' claim that PSG have made a two season offer known to Lionel Messi's network that apparently 'cannot be refused'.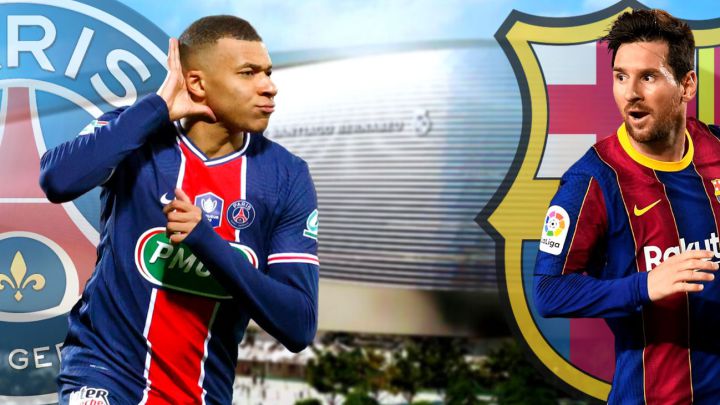 TNT Sports Brasil's highly regarded journalist Marcelo Bechler maintains that PSG have approached Lionel Messi's representatives and made an offer that 'cannot be refused" which would see the Argentine play in Paris on a two year deal with a third as an option. Should the deal materialise, it could have a knock-on effect on a potential Mbappé move to Real Madrid. At present the French striker and Ligue 1 club remain embroiled in a complex negotiation process with limited headway being established. The player's current deal in Paris expires in 2022 and chances are that the striker may simply not renew and let his contract run down and then make the move to the Spanish capital.

Should PSG sign Messi then a swift Mbappe exit would be needed to free-up the wage bill to pay the Argentine with Messi's current salary of 71 million euro per season with FC Barcelona. The move would also please Brazilian striker Neymar who has talked on a number of occasions on playing with Messi next season with this move seeing Mbappé surplus to requirement.
Part exchange deal ?

The possible arrival of the Frenchman at the Bernabéu would be highly anticipated although both clubs would still need to establish a fee to permit the move from Paris to Madrid with Florentino Perez budgeting a sum of no more than 150 million euro to facilitate the striker's signature.
The possibility of a part-player exchange may also be considered although the Real Madrid president has ruled out that (the highly regarded in Paris) Vinicius would not form part of such a deal although the name of defender Raphael Varane, could be used in the equation.