Madrid regional elections could see Marcelo miss Chelsea return
Citizens from the Madrid region will head to the polls on 4 May after president Isabel Diaz Ayuso called snap elections.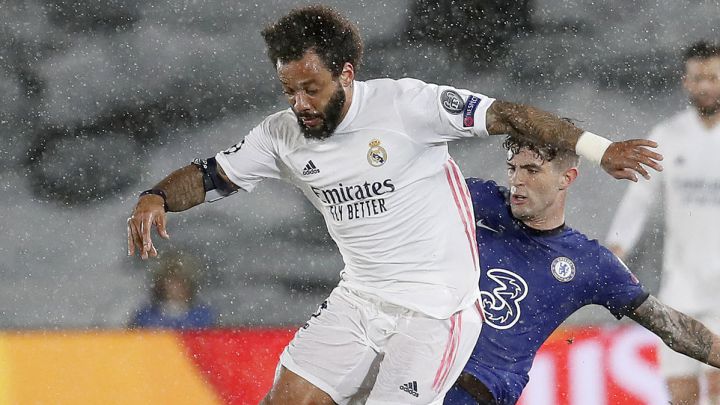 Real Madrid manager Zinedine Zidane has had a complicated season having to deal with a plague of injuries and players succumbing to the covid-19 virus. Now it seems the world of Spanish politics could provide the latest test for the French coach with the news that Marcelo has been summonsed to sit at an electorate table as Madrid residents go to the polls in regional elections next Tuesday.
The Brazilian defender became a Spanish citizen in 2011 and therefore is legally bound to attend the polling station on the same day that his Real Madrid team-mates will make the two hour plane journey to the English capital ahead of Wednesday's Champions League semi-final (second leg).
As things stand Marcelo will need to be at the polling station from 08:00 through to the end of the count which is expected to last through to 21:00-22:00. There is an avenue for Real Madrid to make an appeal though it remains to see if that would prosper.
Two years ago Levante goalkeeper Aitor Fernández was faced with a similar situation as he was called to attend the polling station at his native Mondragón in the Basque Country but on that occasion, the stopper was relieved of his duties following an appeal from the club as it coincided with a league game in San Mamés against Athletic.