Zidane's career equal or "even above" Cryuff, says Chelsea legend
Real Madrid boss Zinedine Zidane deserves to be mentioned in the same vane as Johan Cryuff, if not above the late Barcelona legend, according to ex-Chelsea player Joe Cole.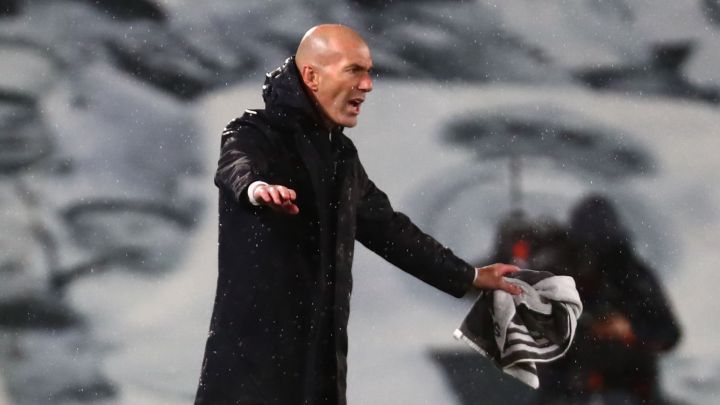 Zinedine Zidane's career is on par or "even above" that of Barcelona legend Johan Cryuff. That is according to former Chelsea defender Joe Cole, who believes the French coach does not get the "recognition he deserves".
Both Zidane and Cryuff are widely regarded as the best players of their respective generations. And like Cryuff at Barcelona, Zidane has gone on to have an incredibly successful coaching career with Real Madrid.
While Cryuff is hailed as one of the game's greatest-ever coaches and the inventor of the attractive brand of football associated with Barcelona, the same recognition of coaching greatness has not been bestowed on Zidane.
Cole compares Zidane and Cryuff
However, after having won three consecutive Champions Leagues, two LaLiga titles and three Club World Cups, Cole believes that, as a coach, Zidane deserves to be mentioned in the same vane as Cryuff, if not above the late Dutch legend.
"Zidane doesn't get all the recognition he deserves," Cole said on BT Sport. "If you put his career as a footballer together with his career as a coach I think he has to be at the level of Johan Cruyff's, maybe even higher, because he has won more."
Real Madrid and Chelsea share spoils in UCL first leg
The ex-Blues defender was speaking after the Champions League semi-final first-leg clash between Madrid and Chelsea, which ended 1-1 in the rain-drenched Spanish capital on Tuesday night.
Having secured an away goal, Chelsea will go into the second leg at Stamford Bridge with a slight advantage, while Madrid know they have to score at least one goal in London to have any hope of reaching their first final since 2018. The second leg takes place next on Wednesday, 5 May.