Barcelona: Messi a step closer to staying, reports TV3
The Catalan TV station says Lionel Messi's father, Jorge, held productive talks with Barcelona president Joan Laporta over a new contract.
Lionel Messi has moved a step closer to staying at Barcelona, according to Catalan television station TV3, which claims that Jorge Messi, the six-time Ballon d'Or winner's father and agent, last week held positive talks with recently-elected Barça president Joan Laporta over a contract renewal.
Messi contract offer will have to wait until club audit completed
However, the report also notes that no concrete offer can yet be made to Messi, as this will have to wait until the completion of the internal audit that Barça's new administration has commissioned, in a bid to ascertain the exact state of the club's accounts.
Messi could agree long-term Barcelona deal that includes off-field future at club
Given Barça's precarious financial position - figures released in January indicated the club were just over 1bn euros in debt - TV3 adds that Messi could accept a lower annual wage, in return for a very long-term deal that would also cover his post-retirement future at the club.
Such a contract would be similar to the 10-year commitment penned in 2017 by former Barcelona basketball star Juan Carlos Navarro, who retired from the game the following year and moved into an off-field role at the club.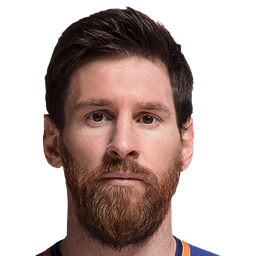 Potential plan: play for Barcelona for two more years, go to MLS, return in off-pitch role
According to TV3, Messi's camp is open to a plan that would see him play for Barça for another two years, before ending his career in Major League Soccer and acting as a Blaugrana ambassador during his time in the US. He would then return to the Camp Nou to take up a directorial position at the club.
Messi contract expires at the end of the season
The 33-year-old, who last summer unsuccessfully sought to leave Barça - then headed up by former president Josep María Bartomeu - is out of contract at the club at the end of June.
Since making his first-team debut in late 2004, he has scored 667 goals in 773 games for Barcelona - making him the club's highest ever scorer and appearance maker - and has helped the Catalans to 10 LaLiga titles and four Champions Leagues, amongst other silverware.