Barnsley are negotiating with Orlando City over Daryl Dike
The Championship team is currently negotiating with the Major League Soccer side to make the United States striker's move permanent.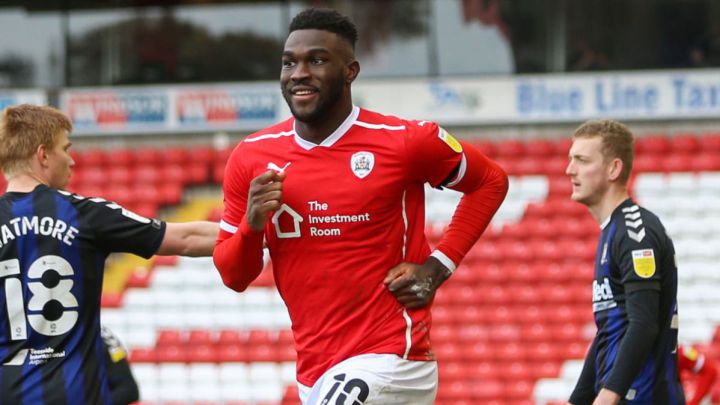 Daryl Dike arrived at Barnsley FC on loan on 1 February and since then he hasn't stopped scoring goals. The United States striker has nine goals in 17 appearances and he helped the Tykes to this season's EFL Championship playoffs, which are scheduled to start on 17 May. He has become one of the biggest stars in the league and he was voted Player of the Month in March.
"It is an honor to be voted Player of the Month again. As we enter the playoffs, I want to help my team return to the Premier League. I want to thank everyone for the support and I hope to see the fans soon," said Dike.
This is the second award he has received since arriving in the English second tier and as Barnsley aim to return to the Premier League, the bosses want to make his move permanent. The Tykes have started negotiating with Orlando City to buy out his contract before his loan period ends on 31 May.
$20 million player
Earlier this year, the commissioner of Major League Soccer, Don Garber, said that Dike should not leave Orlando City unless a team pays $20 million. The negotiations between Barnsley and the MLS side could fall apart if the Tykes don't return to the Premier League. In that case Everton and Chelsea have shown an interest in signing the 20-year-old.
The CEO of Orlando City, Alex Leitão, said that they have the right to recall the striker after 3 May if no deal is reached, so they will exercise that right if the negotiations don't go through. "We're trying to reach an agreement. If they reach an agreement that we can get something that helps it make sense for us to keep Daryl there for another month, that'll be fine. If they don't reach an agreement, because Barnsley doesn't believe that he's worth it, then no problem. We're gonna call the player back and he's gonna help us here in Orlando," Leitão said to the Orlando Sentinel.