Aspetar aids Qatar's World Cup preparations amid covid-19 pandemic
With the help of Aspetar, Qatar is ready to overcome the potential challenges of the pandemic to host a successful World Cup, says sports medicine specialist Dr Omar Al Sayrafi.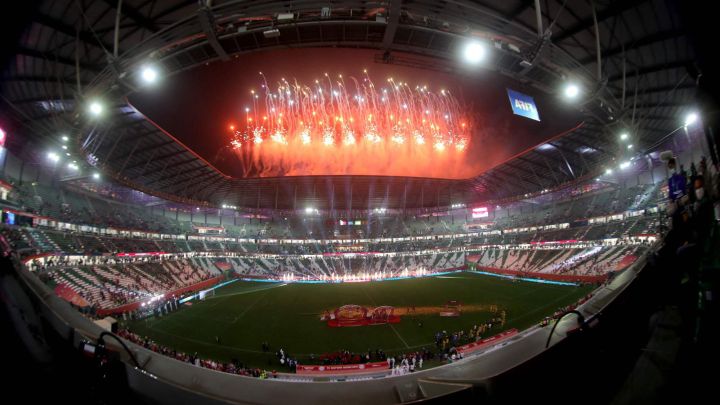 In light of the disruption covid-19 has caused to sports competitions across the globe since its emergence, there has been a lot of talk about how the pandemic will affect the 2022 FIFA World Cup and whether the tournament will be able to go ahead with a 100% fan presence.
Discussing this issue, Dr Omar Al Sayrafi, a sports medicine specialist at the Aspetar sports medicine and orthopaedics hospital, said: "Since the outbreak of the pandemic, Qatar has proven to the world its ability to put on major sporting events. I helped to organise several of these, including the AFC Champions League for clubs in Asia's east and west regions; the FIFA Club World Cup, which was held with fans present in stadiums at 30% capacity; the Qatar Open in men's and women's tennis; the International Table Tennis Championships; and the Fencing Grand Prix. These successful events were made possible by establishing a medical bubble throughout each competition."
Dr Al Sayrafi continued: "Hosting these events is a message to the world that if the pandemic is still ongoing, Qatar will be in a position to deliver a World Cup held under the right conditions. Qatar will justify the confidence the world placed in the country 11 years ago and will show it can organise a great World Cup even if the pandemic is ongoing.
"Qatar has taken this eventuality into account in its preparations for the tournament, and is ready for that."
Al-Sayrafi concluded: "At Aspetar, we have organised a campaign to vaccinate all athletes and their families in Qatar, targeting 2,000 people. This helps to create a safe sporting environment in which they can practise their sport without being hindered by the pandemic."