NFL
What is Aaron Rodgers' contract with Green Bay Packers? Salary and term
Reports suggest that current MVP Aaron Rodgers is so unhappy with the Green Bay Packers that he has told franchise insiders that he does not want to return to the team.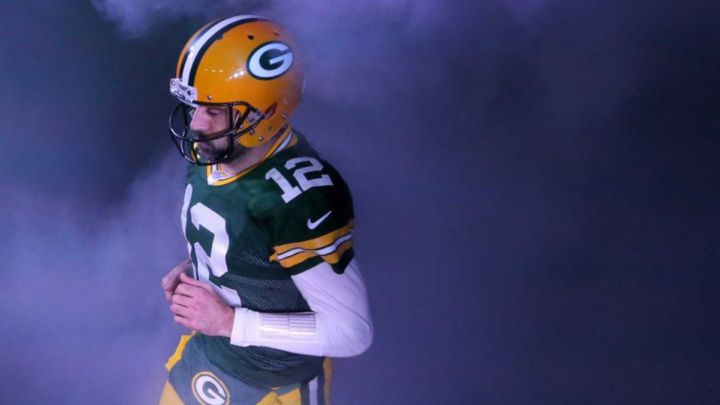 Reigning NFL MVP Aaron Rodgers has told members of the Green Bay Packers organization that he does not want to return to the team, ESPN reported Thursday. Rodgers, 37, has played for the Packers for his entire NFL career, leading Green Bay to victory in Super Bowl XLV and winning three MVP awards.
Packers respond
The Green Bay Packers are "committed" to Aaron Rodgers, as rumours swirl about the quarterback's future.
Hours before the start of the NFL Draft, the league's biggest night of the off-season, reports emerged that the veteran might be on the way out after 16 seasons with the team.
General manager Brian Gutekunst responded with a statement reiterating the Packers' expectation that Rodgers will remain at the helm.
"As we've stated since the season ended, we are committed to Aaron in 2021 and beyond," the statement said.
"Aaron has been a vital part of our success and we look forward to competing for another championship with him leading our team."
Rodgers' future with Green Bay has been a source of speculation since last spring, when the team made a surprise move to draft quarterback Jordan Love in the first round.
Rodgers then said in May 2020 that while he had a "sincere desire" to play his entire career with one franchise, that scenario "may not be a reality at this point".
At age 37 and coming off his third NFL MVP award last season, Rodgers has said he wants to play into his forties but where that will occur has suddenly become a question.
In 197 appearances for Green Bay, Rodgers has thrown for 51,245 yards with 412 touchdowns and 89 interceptions, completing 65.1 per cent of his passes. His 103.9 passer rating is third all-time.
A three-time All-Pro selection, he led the Packers to the Super Bowl title after the 2010 season.
Rodgers set career highs last season with a 70.7 completion percentage and 48 touchdown passes.
Rodgers' earnings and contract
According to the Forbes Rich-list, Aaron Rodgers' four-year, $134 million contract extension with the Green Bay Packers runs through the 2023 NFL season. Back in 2018, the Packers player bought a minority shareholding in NBA franchise Milwaukee Bucks. The 37-year-old has personal sponsorship deals with the likes of Adidas, Panini, Bose and State Farm insurance and reportedly generated an income level of $21,642,000 in 2020,this added to his 9 million dollars in endorsements led to an overall approximate annual income of $30.1 million dollars.