NFL Draft QB pick Trey Lance says 49ers call was "surreal feeling"
Draft acquisition Trey Lance is relishing linking up and competing with the likes of Jimmy Garoppolo at the San Francisco 49ers.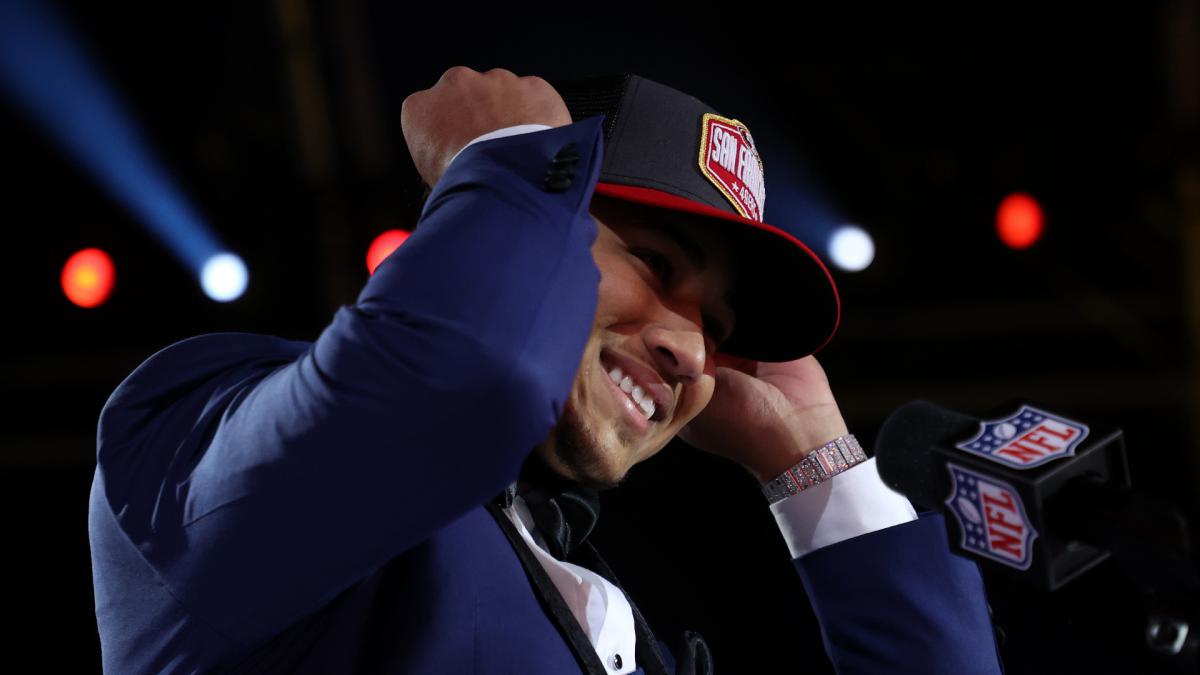 Trey Lance admitted it felt "surreal" to be confirmed as a San Francisco 49ers player after he was selected with the third overall pick in the NFL Draft.
The 20-year-old took a call from 49ers general manager John Lynch to welcome him into the fold, with head coach Kyle Shanahan and team CEO Jed York also taking the time to speak to Lance.
Now he will step up from North Dakota State to the big time, and Lance said: "I'm obviously just excited now for this opportunity."
He said of the scrutiny leading up to the draft: "I understand it's a critiquing process because that's what it is. It's probably the longest job interview that I ever thought I'd have, but I don't think I could have been in a better situation.
"I'm super excited to get there and learn, and at this point the biggest thing for me is getting there, getting to know the coaching staff and my teammates and the guys in the quarterback room."
Lance and Garoppolo to compete for QB role
Lance will be expected to swiftly provide competition for San Francisco quarterback Jimmy Garoppolo, who looks set to ease the newcomer into the NFL spotlight.
"I'm just focused on getting there learning as much as I possibly can and getting to know Jimmy and the guys in the room," Lance said.
As for the big telephone call, Lance said: "It was pretty emotional for me right away, kind of a surreal feeling. You never really knew unless you knew.
"I feel super thankful for everyone that's helped me get to this point.
"I know the coaching staff and the guys in the quarterback room are going to push me and help me compete and help me learn, so that's the biggest thing. I'm just looking forward to it."
In leading the Bison to an FCS National Championship in the 2019 season, Lance accounted for 42 total touchdowns and did not throw a single interception.
No other quarterback in the FBS and the FCS with a minimum of 200 pass attempts avoided throwing the ball to an opposition player in that campaign.
He carries a dual threat too, with Lance's 14 rushing touchdowns bettered by just four quarterbacks across the FBS and the FCS, and his rushing average of 6.5 yards was fifth among signal-callers to have registered at least 100 rushing attempts.
Shanahan was delighted to tie up the deal, saying: "I'm glad that it's over. I'm glad that we got our guy. I'm glad that we feel so good about it and I'm just pumped to get him here."