Gayà must decide between Valencia, Barcelona or Atlético
Valencia want the captain to sign a new deal before the Euros. The left-back, whose current contract will expire in 2023, would rather wait.
Valencia have a matter which they are hoping to resolve this summer - preferably as soon as LaLiga is over and before Euro 2020 starts. They need to convince team captain José Luis Gayà that their short-to-medium term project is worth being a part of. The club wants the defender to agree to a new deal, and hope he will decide to stay on more for sporting and social reasons rather than economic ones.
Gayà has shown multiple times during his career that his heart lies at Valencia. He rejected several offers from some of Europe's top clubs to continue at his lifelong club. But that could change this summer. The efforts of the past two seasons and doubts about a project which doesn't seem to be heading in any particular direction could make him change his mind.,He will turn 26 next month and is under contract until June 2023.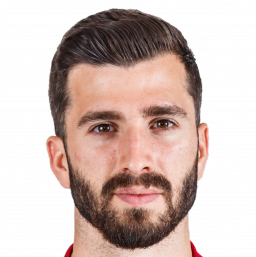 The players agents sat down to listen to Anil Murthy's offer but the player wants to know first-hand more about what kind of project the club has planned. For now, Gayà is happy to wait - he passed up an offer from the club to renew a few months ago.
But for Valencia, they also need to look after their own interests and must decide whether to put the defender on the market or not. Thy don't want to find themselves in a year's time in the same situation they had with Ferrán Torres - or this year with Kang-in Lee, with low offers coming in. The big difference with Gayà is that he is the team's captain and the only Spanish international player in the squad. But seeing as he as a home-grown player, the club wouldn't have any transfer fee to recuperate and selling him for 31 million euros would basically mean they would make a profit. That is the argument for selling him this summer if the player doesn't renew.

However, it won't be easy to get a top price for the captain - this summer's transfer market won't be anything like previous ones and it remains to be seen whether any offers that suit Valencia will come in. Gaya's buy-out is 100 million euros although if the club decides to pout him on the market, any offers that could in will be much lower. The chances of Barcelona snapping him up  this summer are not quite as strong with Jordi Alba's return to form and the club's faith in youth team player Alejandro Baldé, who is set to be the team's second-choice left-back next season. Atlético could enter the fray again. Cholo Simeone is a big fan of Gayà and has tried to persuade him to join on a number of occasions. The left-back slot at Atleti remains vacant as Lodi hasn't convinced the coach during his two years at the club and they don't have another, naturally left-sided defender for the position. If the Brazilian leaves, Gayà would be the ideal candidate for the left-back position at the Metropolitano.