Why are menthol cigarettes worse than regular cigarettes?
The Biden administration aims to ban all products which use flavoured tobacco, including menthol by next year. Here is why menthol cigarettes are bad for your health.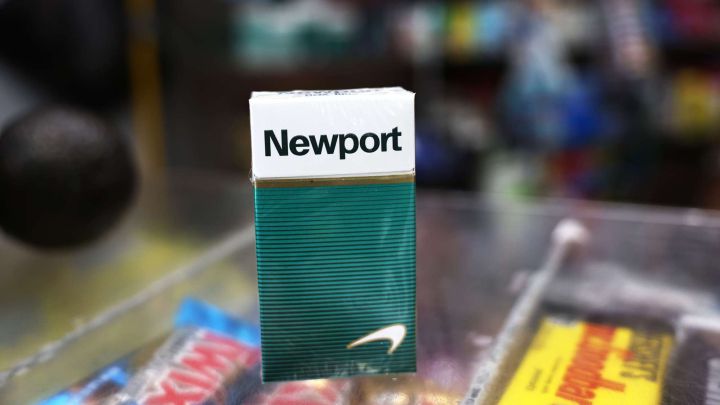 On Thursday, the US Food and Drug Administration (FDA) announced that it plans to ban all products which use flavoured tobacco in the United States. The FDA outlined its proposal to issue product standards which will effectively prohibit menthol as a characterizing flavour in cigarettes and ban all characterizing flavours (including menthol) in cigars.
Smoking kills,
Every year, nearly half a million Americans die prematurely as a direct result of smoking or exposure to secondhand smoke. Another 16 million live with a serious illness caused by smoking. The United States annually spends nearly $170 billion on medical care to treat smoking-related diseases in adults.
There is a particular issue with menthol-flavoured tobacco products as many smokers wrongly believe that they are less harmful than standard tobacco. This perception has been categorically disproved by medical experts – there is overwhelming evidence to show that smoking any kind of cigarette, including menthol cigarettes, is harmful and increases risk for serious illness and death.
Today, we are announcing a commitment to powerful, evidence-based actions aimed at saving lives and preventing future generations of smokers. https://t.co/LhiZazZdEl

— Dr. Janet Woodcock (@DrWoodcockFDA) April 29, 2021
Tobacco companies trying to trap young smokers
One of the dangers of menthol-flavoured tobacco products is that they are specifically marketed to young smokers, increasing the chances of them becoming dependent on nicotine. Some studies have shown that adults who smoke menthol cigarettes make more attempts to stop smoking and find it harder to quit. Marketing messages imply that menthol cigarettes are a "healthier" or smoother alternative. This is not true; menthol cigarettes are just as dangerous as any other type of cigarette.
The CDC note that certain groups are aggressively targetted by tobacco companies who try to get them hooked on menthol-flavoured cigarettes at a young age. In the US, young people, those on low incomes and African Americans are more likely to smoke menthol cigarettes than other groups.
The big tobacco companies target menthol cigarette marketing to those who are new to smoking, mostly young people, using themes and images that appeal to these groups, like popularity, being accepted by people in their age group and conveying a positive self-image. There also is heavy marketing by tobacco companies in African American neighborhoods, magazines that are popular with African Americans, and at music and lifestyle events aimed at African Americans. Banning menthol cigarettes reduces the chances that they will become life-long smokers.
Find out here what happens to your body when you give up smoking
According to the World Health Organisation (WHO), menthol cigarettes currently represent an estimated 10% of the cigarette market worldwide. In the US, 36% of cigarettes sold during 2018 were menthol.
Menthol flavoured tobacco banned in other countries
During the past decade, several countries have banned menthol flavoured tobacco products. Brazil, Canada and Turkey have all imposed bans on menthol tobacco products – as have the 26 member states of the European Union which banned the sale of favoured cigarettes and cigars in May 2016. In May 2020, it became illegal to buy menthol cigarettes in the United Kingdom.