Signing Messi is not a priority for PSG - reports
L'Equipe report that PSG must ensure that Kylian Mbappé has signed a new deal before they can begin focusing on a potential move for Messi.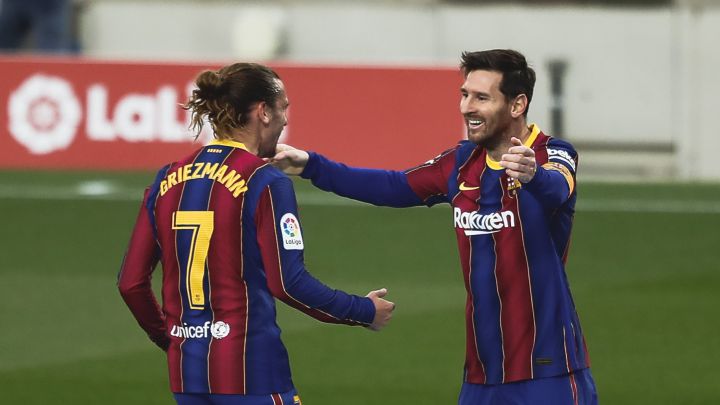 With just two months left before Leo Messi's contract with Barcelona runs out, the Argentine ace's future is no clearer. In France, L'Equipe report that PSG's priority remains securing a new contract for Kylian Mbappé and not signing Messi, in spite of recent rumours linking the Barça star in a move to Paris.
Last week, Brazilian channel TNT Sport Brasil announced that PSG had offered Messi a two-year deal with the option of a third season. They added that no other club have the means to sign the Barcelona player and that PSG are the favourites to get him.
City withdraw from chase for Messi
According to L'Équipe, while PSG are in contact with Leo Messi's entourage, the Parisians are ploughing all of their efforts into renewing Kylian Mbappé's contract, which is due to expire next year and negotiations between the club player remain on stand-by. The French sports daily add that Messi only has two options this summer - to either renew with Barcelona or sign for PSG, now that Manchester City appear to be out of the running.