A's pitcher Luzardo on DL after breaking hand playing video games
Shortly before his sixth start of the season Oakland Athletics pitcher Jesus Luzardo broke his hand playing a video game. He was pulled after three innings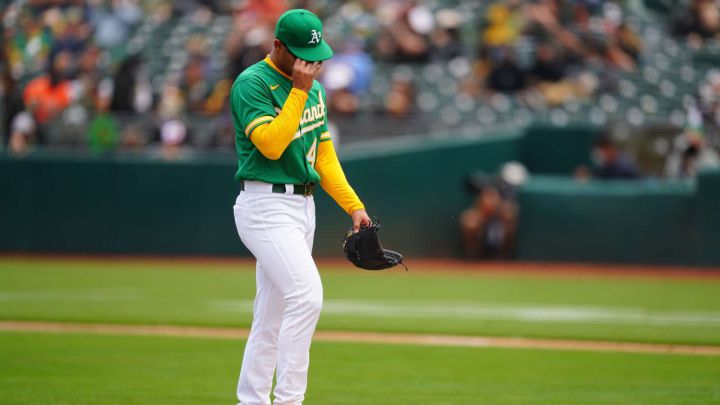 Oakland A's pitcher Jesus Luzardo has been placed on the injured list after breaking his throwing hand while playing a video game, manager Bob Melvin told reporters.
Luzardo was set to start on Saturday. Before taking the mound , the left hander hit his hand against a table, said Melvin. The medical staff ran tests and deemed him okay to pitch, but after the game an X-ray showed a hairline fracture in his pinkie finger.
We have placed LHP Jesús Luzardo on the IL with a left hand fracture and recalled LHP Adam Kolarek from our alternate site. pic.twitter.com/RjlfreBnuZ

— Oakland A's (@Athletics) May 2, 2021
Luzardo played just three innings in the A's loss 8-4 to Baltimore. He gave up six runs on five hits, had two walks and two wild pitches.
The A's send the lefty pitcher tot he injured list, and brought up leftie Adam Kolarek. They will also get Matt Olson back after missing three games. The first baseman was hit in the eye by a ball during batting practice Thursday.