Courtois: "Real Madrid is another dimension in the football world"
The Real Madrid keeper was a special guest on Téléfoot and revealed that his dream is to win the Champions League with Real Madrid this season.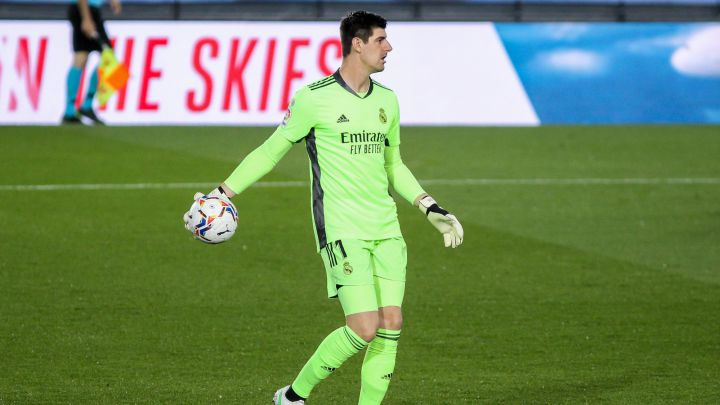 Thibaut Courtois was the special guest on today's Téléfoot programme. The Real Madrid goalkeeper told the French television show that his dream is to win this year's Champions League with Real Madrid and a trophy at international level with Belgium
"I feel more important as time goes on at Real Madrid. I could never have imaged that I would land at a club like this, it's something I ask myself every time I go to the stadium. That a player who started out at a small club could go on and play for Real Madrid is like a fairy tale," Courtois replied when asked about how he feels playing for Real Madrid.
Pressures of playing for Madrid: "If you want to play for Real Madrid, you'll know that the pressure is always there. Real Madrid is the biggest club in the world and whenever you win a trophy, that is what makes playing for Madrid so nice. Real Madrid is the biggest club in the world because we can feel the pressure of the fans. It's another dimension in the world of football".
Best season of playing career so far: "My best season? That depends on whether we win trophies or not. I like being a leader out on the pitch".
Reaction after France-Belgium game in 2018: "My reaction in the France-Belgicum game was a bit over the top. But when you are playing the semi-final at a World Cup for the first time and you lose 1-0 it's normal that you would feel angry. I was only disappointed because I wanted to win".
Dreams of winning the Champions League: "Small details determine games in the Champions League, we dream of winning it. Winning a trophy with Real Madrid and also with Belgium is something which I have yet to do but I hope it will happen soon".