Fifth-year option picked up for Bills QB Josh Allen
The Buffalo Bills have excercised their fifth year option on QB Josh Allen and LB Tremaine Edwards. Both joined the Bills after the 2018 NFL Draft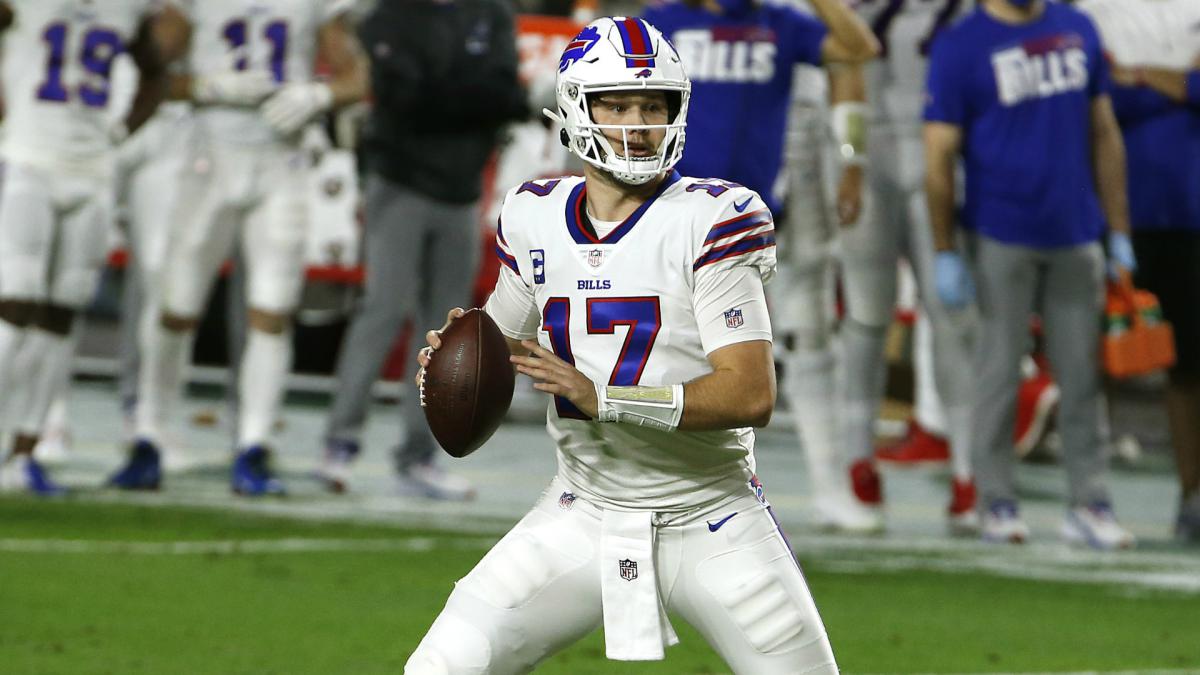 Josh Allen will be under contract with the Buffalo Bills through 2022 after the team exercised their fifth-year option.
The quarterback was drafted by the Bills in 2018 and has since established himself as one of the NFL's outstanding dual-threats.
Allen coming off of his best season as a Bill
Allen has thrown for 9,707 yards, 67 touchdowns and 31 interceptions across 44 games and 43 starts, although the bulk of his yards (4,544) and scores (37) came last season.
The former seventh overall pick, who also has 25 career rushing TDs, led Buffalo to the AFC Championship Game in 2020 where they were beaten by the Kansas City Chiefs.
Allen's completion percentage of 72.8 ranked fourth in the league last year, while he led the NFL at 80.2 when throwing without pressure.
The option in his rookie deal would see Allen earn around $23 million in 2022 before becoming an unrestricted free agent – a situation the franchise will be desperate to avoid.
LB Edmunds also has fifth year option picked up
The Bills have also agreed to pay middle linebacker Tremaine Edmunds, another 2018 first-round selection.
Edmunds is set for $12.7m in 2022, although Buffalo will be expected to negotiate a contract extension before that option kicks in.
The Bills traded up six places to take Edmunds in 2018 after he had 10.0 sacks across his final two college seasons with Virginia Tech.
Although Edmunds has been a Pro Bowl selection in each of the past two years, he has contributed to a defense that has struggled to disrupt opposing passers.
Edmunds only successfully pressured QBs on 7.7 per cent of pass rush attempts last season – the fourth-worst pressure rate among linebackers with 10 or more attempts – and Buffalo's failure to get to grips with Patrick Mahomes led to their playoff exit.
The team spent their first and second-round 2021 draft picks on edge rushers Gregory Rousseau and Carlos Basham Jr.