Elneny thrilled with his first Premier League goal
The Gunners' midfielder contributed to his side's win over Newcastle last Sunday and made no secret of his delight to have netted a crucial goal.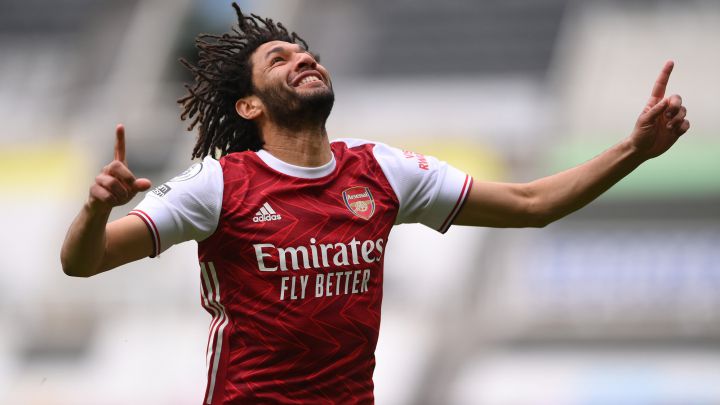 Arsenal's Egyptian midfielder Mohamed Elneny expressed his happiness with his first Premier League goal, scored in the Gunners' 2-0 victory over Newcastle on Sunday, in an interview with the club's official website, revealing that he kept on asking his friends to pray for him to find the back of the net.
It took Elneny 66 appearances to net his long-awaited first league goal and when asked about it he commented "I was dreaming about and I was thinking so much about wanting to score in the premier league.
"I've scored in the Champions League and Europa League but not in the premier league. This competition is really special for me and I always keep asking my friends to pray for me to score in the Premier League," he added.
The 28-year-old also noted that although he is very happy with the goal, he is more delighted about his team taking away the three points from St. James Park.
Elneny: Arteta's idea to keep the squad together after Villareal defeat is really good
The Egyptian international also praised Mikel Arteta's idea of keeping the team together following the defeat they conceded to Villareal in the first leg of the Europa League semi-final as it helped them share everything together and avoid thinking negatively so that they can focus on the upcoming crucial fixtures.
Arsenal take on Villa real once again on Thursday after they went 2-1 down to the Spanish side last week hoping they can turn things around and secure a berth in the European finale.