Williams Morales: "Al Janoub stadium has changed my life"
He was part of the construction team involved in Al Janoub stadium, inaugurated in May 2019 - the first World Cup to be completed from scratch.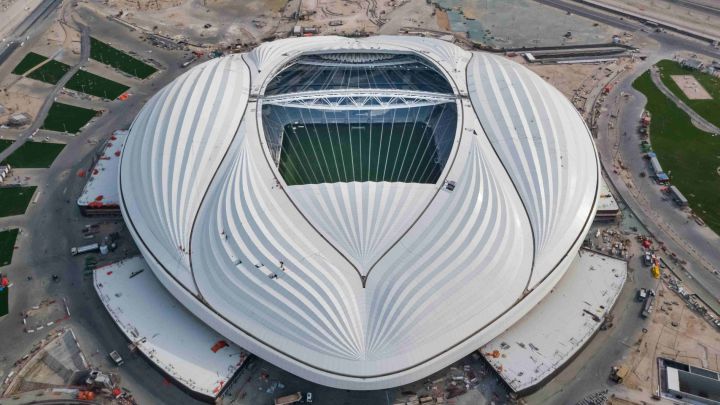 Engineer Williams Morales says he feels immensely proud to have been part of the team involved in the construction of Al Janoub stadium, inaugurated in May 2019 to stage the Emir of Qatar Cup final, and which is the first 2022 Qatar World Cup stadium to be built and completed from scratch.
2022 World Cup engineering project in Qatar
Morales described how became involved in working alongside the Supreme Committee for Delivery & Legacy's senior management team, who is responsible for managing the projects relating to the 2022 World Cup. "In 2013, I received a phone call which changed my life completely," he explained "I had been working as an engineer in the Iraqui city of Basra, and I had already supervised the construction of a sporting city and a stadium with a capacity of 65,000, a five-star hotel and other sports facilities, but back then, I could not have imagined that that phone call would lead me to organising the first World Cup finals to be held in the Middle East in Qatar, where I was lucky enough to have my family with me and enjoy many amazing cultural and social experiences".
Morales described how the project got off the ground and what he encountered on his first visit to the site where Al Janoub stadium would be built. "This whole area was completely empty – there was absolutely nothing apart from sand, dust and our portacabins. The challenge was to begin digging and replicate the stunning design. As an engineer, the challenge was to bring Zaha Hadid's beautiful concept to life. And thanks to an incredibly motivated team, we managed to achieve that and see through our dream of building this magnificent stadium which reflects the patrimony of the city of Al Wakrah; it embodies the history of the city and its connection to the sea".
He continued, "The curved roof, stunning façade and structural system comprise one of the most complex structures in the world. Practically all the elements are different and it required a detailed design and a huge amount of logistics work with experts from all around the world to deliver this unique masterpiece of engineering and architecture. Hard work, collaboration and coordination with global experts ensured we delivered everything to perfection".
Joy and pride on Al Janoub's inauguration
Morales clearly remembers the feeling of joy and pride when the stadium was finished and inaugurated, as well as all of the obstacles that had to be overcome along the way: "It was definitely a moment of great emotion because during those last months in the lead-up to the launch, it was very intense. We were putting together the final touches and all the details had to be perfect. For me, the most magical moment was when the ceremony started and the lights switched on. I immediately felt relaxed. It was beautiful watching it come to life".
He concluded: "It is an amazing feeling when we meet people from all over the world. I love seeing their faces when they see the stadium or walk on the pitch for the first time. We welcome people from all walks of life – schoolchildren, presidents and former players; it was also incredible to have idols like Xavi, Roberto Carlos, Cafú, Samuel Eto'o, and other big stars from the world of football here and be out there kicking a ball with them".