Arab Cup draw venue combines Qatar's past and present
The draw for the Arab Cup will take place in Katara, which has historical significance as the original name of the country on maps of the peninsula.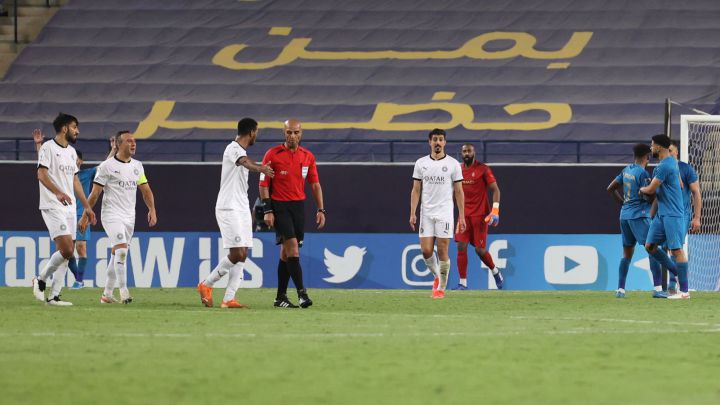 Qatar is gearing up for the draw for the 2021 Arab Cup, which will take place at the Opera House in the Katara cultural district of Doha and which will be attended by representatives of the nations participating in the 23-team tournament to be played between 1-8 December of this year as a dress rehearsal for the 2022 Qatar World Cup.
The Katara cultural district will be one of the most popular attractions for fans attending the World Cup, given the distinctive and eye-catching nature of the location and its cultural and leisure attractions. Hosting the Arab Cup draw in Katara is designed to showcase its combination of ancient beauty and futuristic splendour as well as demonstrating Qatar's emphasis on blending culture and sports, above all through the area's natural beauty.
The Katara cultural district is a one-of-a-kind project based on shared hopes and humanitarian activities and is also one of Qatar's cultural diversity projects, where visitors can learn about the different cultures of the world through its theatres, music venues and other facilities.
Qatar seeking to reinforce cultural heritage
The idea was born through Qatar's desire to become a cultural beacon in the Middle East through art, literature, the sciences music, conferences and exhibitions.
As such, Qatar's message is focused principally on reinforcing cultural heritage and raising awareness of and reshaping the Arab cultural landscape by supporting Arab talent and encouraging open dialogue to contributes to enhancing cultural co-existence on the global level, in line with achieving the goals laid out in Qatar's Vision 2030 national program.
Katara is the name that was used to refer to the Qatari Peninsula on geographical and historical maps, its first use being recorded in 150 AD when geographer Claudius Ptolemaeu made reference to "Catara". The name Katara was first adopted in a wider sense at the beginning of the 8th century, when it was included on a French map of the peninsula.