Ansu Fati: Four operations in six months
He will undergo a meniscectomy this Thursday, according to Mundo Deportivo. The internal meniscus of his left knee will be removed and he could return in six weeks.
Ansu Fati has decided to put an end to the real hell he has been living since he injured the internal meniscus of his left knee on November 7 last year. After three failed arthroscopies in an attempt to save his original meniscus, the forward has decided to heed the opinions of some outside experts who advised the definitive removal of the meniscus as the only solution to his recovery problems.
As we reported in AS on Monday, Fati wanted to exhaust all options, undergoing a new arthroscopy at the end of March, in this case diagnostic, in order clean the meniscus. It was the third time that he had undergone surgery: the first time was on November 9, when the meniscus was sutured, and the next, on January 4, when a new suture was performed as the previous one did not heal.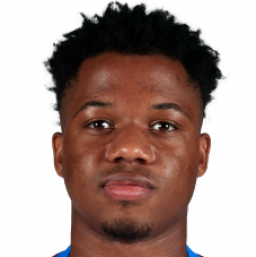 However, none of these operations, performed by surgeon Ramón Cugat, put an end to Fati's knee problems. The main objective was to preserve the original meniscus, aware that the removal of the meniscus would pose a risk to his career in the long term. He subsequently ruled out his availability for the end of the season - the initial prognosis was four months off - to then be ready for the European Championships and the Olympic Games this summer.
After a month's consultation with doctors Bernard Cottet in Lyon and Antonio Maestro in Gijón, it was decided that he would undergo a third arthroscopy, as we reported in this newspaper, although he was told that the option of a meniscectomy was on the table.
After noting that the problems remained, the doctors, with the player's consent, have decided to remove the internal meniscus, the cause of all the problems. According to Mundo Deportivo, the meniscectomy will be performed this Thursday and will be carried out by the doctor of the Portuguese national team. The expected time out is six to eight weeks, so he will be able to start pre-season with the rest of his teammates, scheduled for mid-July.
The decision to remove the internal meniscus implies that Fati could have serious problems in the long term, and will therefore have to carry out preventive and control work on his knee to avoid jeopardising his career.