Covid-19 vaccine in the US | news summary for Thursday 6 May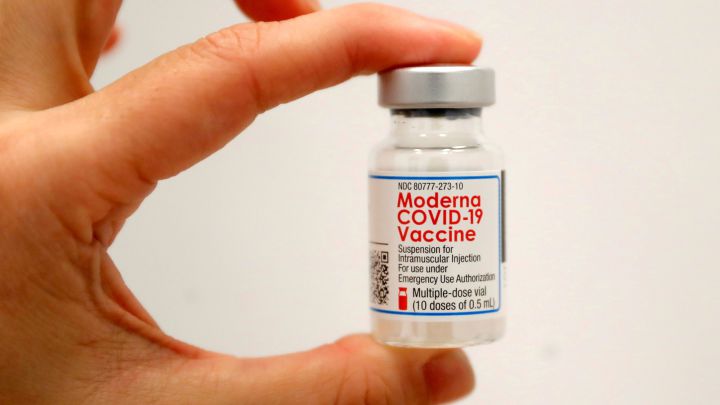 US covid-19 vaccine latest news | 6 May 2021
Headlines
- G20 commits financial support to ACT-A strategy
- India welcomes Biden's support on patent access for vaccines
- 107 million US citizens now fully vaccinated (track CDC data here)
- Harvard to require all students are vaccinated
- UN chief calls for vaccine licence sharing
- NFL, MLS, NASCAR, MLB offers with vaccination card
- 70% by 4 July: President Biden sets new adult target (full story)
- FDA set to authorize Pfizer-BioNTech vaccine for 12-15 year-olds by early next week (full story)
- LA County: zero covid-19 deaths for the first time in 410 days
- India facing deadly surge in cases; US and other countries pledge assistance. Read more
- New recommendations from CDC for fully vaccinated individuals, read about them here.
- Covid-19 vaccine passports apps: which ones can be used in the US? Learn more
- US covid-19: 32.60 million cases / 580,012 deaths (live updates from Johns Hopkins University)
Scroll through some of our related articles:
Vaccine efficacy against variants - good news
One of the big worries right now is how well the vaccines are going to perform (and indeed are performing) against the variants of SARS-CoV-2, some of which are already extremely widespread and in some cases are more infectious and potentially more dangerous to individuals.
A number of studies published today show that the vaccines in fact work well against the new variants. One, done in Israel, showed that the Pfizer/BioNtech vaccine worked well against the B.1.1.7 variant, which was first seen in Britain and is the most common of the new variants in the US. The B.1.351 variant, first identified in South Africa, is not widely spread in Israel and the study was unable to say how well the Pfizer/BioNtech vaccine performed against it.
For all types of SARS-CoV-2 the vaccine was far more efficacious if both doses had been given.
A team in Qatar looked at Pfizer's vaccine against both B.1.1.7 and B.1.351 and found it was effective against each of the variants.
Moderna, who also make an mRNA vaccine, have already begun creating specific vaccines for the most worrying variants. That's something that's easier to do with these new type of vaccines, with the genetic material the mRNA will tell the body to reproduce being able to be tweaked in the lab.
Moderna said in a statement that a booster dose specifically matched to B.1.351 was very effective. Another option was a half-sized booster dose of its standard vaccine that also improved the immune system's response against B.1.351 and another variant, P.1.
Novavax, another vaccine maker, that uses a different vaccine methodology to Moderna and Pfizer/BioNTech has also reported its vaccine protects against B.1.351.
Tucker Carlson's "dangerous anti-vaccination rhetoric"
CNN's Brian Stelter's (if you're at all interested in the news and how news is made you should definitely subscribe to his Reliable Sources newsletter) on some of Tucker Carlson's Fox News colleagues pushing back against Carlson's misinformation on covid vaccines.
Last night Carlson started his speech with an on-screen banner: "EVERYONE IN AUTHORITY WANTS YOU TO GET YOUR VACCINE" with the presenter asking what appeared to be a "simple question: 'How many Americans have died after taking the covid vaccines?'"
Stelter says of Carlson's speech last night: "…his speculative monologue was so deeply misleading that it stirred widespread condemnation. Numerous doctors spoke out on social media and said his comments were dangerous."
Several Fox commentators and contributors reacted to the show. The main trick the Fox stalwart is using to attempt to sow distrust in the vaccine is confounding correlation (two things happened) with correlation (one thing caused another thing).
Jonah Goldberg, a conservative commentator to Fox called Carlson out: ""FACT: Every single person who ever died blinked before they died. The vast majority — like 99% — blinked mere seconds before death. And yet, no one talks about this silent killer."
The dangerous thing, as Stelter points out, is that Tucker Carlson Tonight has an average audience of three million people, individual tweets, even if shared, are unlikely to reach anything like that audience.
Even worse, Carlon even has the gall to claim at times on his show that he is pro-vaccine, allowing Fox to excuse his conspiracies.
City and County of Denver says: get vaccinated, please
The City and County of Denver has fired out a series of tweets explaining why everyone needs to do their bit in meeting the goal set by President Biden of getting 70% of American adults vaccinated with at least one dose of coronavirus vaccine by July 4. Denver wants to get 60% done by June 1 and 70% three days ahead of schedule, by July 1.
Why get vaccinated? Denver explains:
- Everyone who gets their vaccine gets us all one step closer to having more folks being able sit in a restaurant, or go to the gym, or attend gatherings with family and friends.
- Our economic recovery depends on our public health recovery – and that's achieved through more people getting vaccinated. More people getting vaccines means more of our local businesses can re-open further, and that means they can start getting more people back to work.
- Case counts in the City and County of Denver are trending downward largely due to people getting vaccinated.
And of course this all applies across the country, not just to Denver.
Germany opposes US plan to waive patents on covid-19 vaccines
A US proposal to waive patent protection for covid-19 vaccines would have significant implications for production, a German government spokeswoman said on Thursday, adding the main factors are capacity and quality standards rather than patents.
"The protection of intellectual property is a source of innovation and must remain so in the future," the spokeswoman said in a statement.
(Reuters)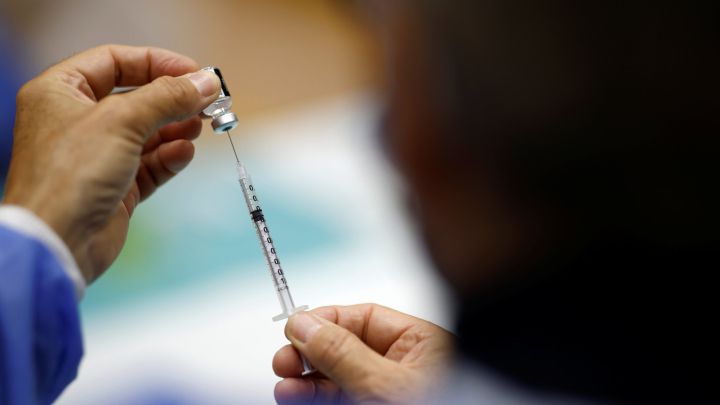 What percentage of vaccination is needed for herd immunity?
Herd immunity...
With each disease the proportion of people that must be vaccinated to provide protection to the unvaccinated varies. Experts', including Dr. Anthony Fauci, best guesses for covid-19, estimate the range is somewhere between 70 and 85 percent. It's harder to get a more accurate number at the moment, they say because this is a new virus and is still being studied.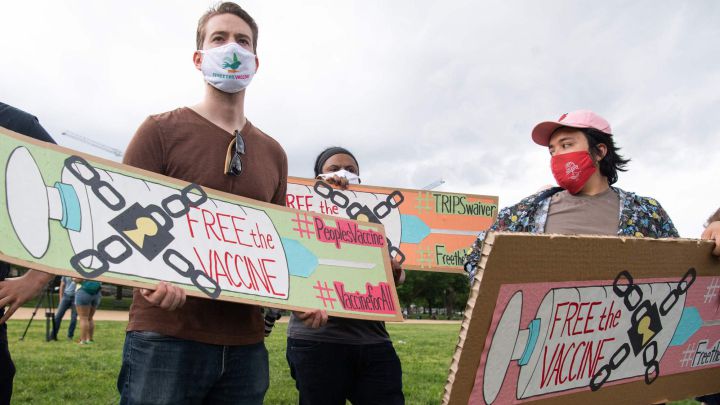 Meghan, Harry ask for covid vaccine donations to mark son's birthday
Britain's Prince Harry and his wife Meghan marked the second birthday of their son Archie on Thursday by calling for donations to help provide covid-19 vaccines to the world's most vulnerable.
The couple, who now live in California after they left Britain and stepped away from their royal duties last year, said they could not think "of a more resonant way to honor our son's birthday" than with a $5 donation.
"We have been deeply touched over the past two years to feel the warmth and support for our family in honor of Archie's birthday," Harry and Meghan wrote on their website, saying currently 80% of the 1 billion covid shots so far administered had been in wealthier countries.
"Many of you donate to charities on his behalf, and mark the occasion by giving back or doing an act of service - all through the goodness of your hearts."
The British royals often mark their birthdays by releasing new pictures, and last year the couple released a video in which Meghan was reading Archie, the seventh-in-line to the British throne, a story.
However, this year they eschewed that tradition as they have many royal customs since seeking new financially-independent lives in the United States, although the other senior members of the family sent customary birthday messages by Twitter.
"Wishing Archie Mountbatten-Windsor a very happy 2nd birthday today," said a message posted on Queen Elizabeth's account, with similar good wishes following from Archie's grandfather, heir-to-the-throne Prince Charles, and his uncle and aunt, Prince William and wife Kate.
(Reuters)

EU 'ready to discuss' covid vaccine patent waiver
The European Union is willing to discuss a proposal to waive intellectual property rights for covid-19 vaccines, European Commission President Ursula von der Leyen said on Thursday, as drugmakers fought their ground as their share prices tumbled.
US President Joe Biden on Wednesday voiced support for a waiver in a sharp reversal of the US position, and his top trade negotiator, Katherine Tai, swiftly backed negotiations at the World Trade Organization.
The World Health Organization said in April that of 700 million vaccines administered around the world, only 0.2% had been in low-income countries. A recent surge of infections in India, the world's second most populous country, has underlined the point.
WHO chief Tedros Adhanom Ghebreyesus reached for capital letters in a tweet calling Biden's move a "MONUMENTAL MOMENT IN THE FIGHT AGAINST COVID19", and said it reflected "the wisdom and moral leadership of the United States".
Von der Leyen, speaking to the European University Institute in Florence, said the European Union was ready to discuss any proposals that address the crisis "in an effective and pragmatic manner".
"That's why we are ready to discuss how the US proposal for a waiver on intellectual property protections for covid-19 vaccines could help achieve that objective."
Photo by YVES HERMAN / POOL / AFP

UK regulator says some evidence AstraZeneca clots occur more in women than men
Britain's medicine regulator on Thursday said there was some evidence that uncommon blood clots linked to AstraZeneca's covid-19 vaccine occurred more in women than in men, adding that the difference in incidence was small.
British officials have previously only said that the incidence of the clots was linked to age, and that a link with sex had not been established, noting that more women had been vaccinated then men.
"There is now some evidence that the reported incidence rate is higher in females compared to men although this is not seen across all age groups and the difference remains small," said the Medicines and Healthcare products Regulatory Agency (MHRA) in its weekly updates on the clots.
There has been scrutiny of the AstraZeneca vaccine on theissue of the very rare clots, with a higher incidence in younger people. Some countries, including Britain, have recommended that only people over a certain age get the shot.
In the latest weekly figures, the MHRA said that the case incidence of the rare clots and low platelet levels was 10.5 per million doses, compared to 9.3 per million last week.
There were 242 cases of the clots, with 6 occurring after second doses. Up to April 28 there had been 22.6 million first doses of the AstraZeneca vaccine given in Britain, with 5.9 million second doses.
"The advice remains that the benefits of the vaccine outweigh the risks in the majority of people," the MHRA said.
Photo: REUTERS/Lim Huey Teng
Novavax to deliver 350m vaccine doses to COVAX scheme
Novavax Inc said on Thursday it has signed an agreement with the GAVI vaccine alliance to manufacture and distribute 350 million doses of its covid-19 vaccine to countries participating under the COVAX facility to distribute vaccines to poorer countries.
CDC issues update on New York B.1.526 variant
"Although the SARS-CoV-2 B.1.526 variant emerged rapidly in NYC, early evidence suggests that this variant, even with the E484K mutation, does not lead to more severe disease and is not associated with increased risk for breakthrough infection or reinfection compared with other sequenced SARS-CoV-2 viruses," the CDC said in a report on the variant.
"The number of persons with reinfection or breakthrough infection whose specimens underwent WGS is low, limiting the statistical power to detect modest increases in immune escape that could have a substantial impact on public health. Improved capacity for genomic surveillance, establishment of automated and efficient exchange of WGS data, and integration with population-based clinical and epidemiologic data would enable the rapid characterization of emerging SARS-CoV-2 variants, which could guide public health policies related to reopening, prevention strategies, identifying areas for vaccination, and guiding future vaccine development."
Moderna raises 2021 sales forecast for covid-19 vaccine to $19.2b
Moderna Inc raised its 2021 sales forecast for its covid-19 vaccine by 4.3% to $19.2 billion on Thursday, reflecting demand from countries looking to return to normalcy through rapid inoculation.
Earlier this week, Larger rival Pfizer Inc said it expects $26 billion in sales of its covid-19 vaccine this year.
Moderna had in February forecast vaccine sales of $18.4 billion.
Since then, wealthy nations have been stocking up shots from Moderna and Pfizer Inc/BioNTech SE after safety concerns and production problems temporarily sidelined AstraZeneca Plc and Johnson & Johnson vaccines.
In the first quarter ended March 31, Moderna's vaccine brought in sales of $1.7 billion.
The company said it plans to file for full approval of the vaccine in the United States this month.

Demonstrators hold a rally to 'Free the Vaccine,' calling on the US to commit to a global coronavirus vaccination plan that includes sharing vaccine formulas with the world to help ensure that every nation has access to a vaccine, on the National Mall in Washington, DC.
US President Joe Biden's administration announced its support for a global waiver on patent protections for Covid-19 vaccines, and will negotiate the terms at the WTO.
Photo by SAUL LOEB / AFP

G20 commits to 'full financing' of WHO scheme to buy vaccines
Leaders of G20 nations are to commit for the first time to fully fund a World Health Organization scheme to distribute covid-19 vaccines and drugs to poorer nations, the draft conclusions of a summit show, in a move that would unblock nearly $20 billion.
The document, subject to changes before a global health summit to be held in Rome on May 21, also says that leaders of the world's 20 largest economies are committed to urgent action this year to boost manufacturing capacity for anti-covid technologies, but omits mention of vaccine patent waivers.
According to the draft, leaders will for the first time express an explicit commitment "to fair and full financing of the Access to COVID-19 Tools Accelerator (ACT-A) strategy", which is the WHO's scheme to make covid-19 vaccines, drugs and tests available to everybody in the world.
The scheme was launched in April 2020 and is still vastly underfunded. Of the over $34 billion it has been seeking to develop, procure and distribute anti-covid vaccine and drugs across the world it is still missing $19 billion.
In previous statements, G20 leaders said they would address global financing needs but refrained from making any firm financial commitment. On Wednesday, foreign affairs ministers of the G7 group of the most industrialised nations, which are all members of the G20, reiterated their will to give financial support to the scheme but stopped short of saying they would fully meet its financial needs.
Photo by Ishara S. KODIKARA / AFP
India welcomes US support over patent access for vaccines
India on Thursday welcomed US President Joe Biden's support for a proposal to waive intellectual property rights for covid-19 vaccines to help make them available to more people more quickly.
India and South Africa have led a proposal at the WTO to waive protections for some patents and technology and boost vaccine production in developing countries.
"We are appreciative of US support," foreign ministry spokesman Arindam Bagchi said.
Harvard demands vaccinated students
Harvard University is the latest higher education institute in Massachusetts to require covid vaccines for the fall. The world-renowned school in Cambridge announced Wednesday that its students must be fully vaccinated before returning to campus.
"To reach the high levels of vaccination needed to protect our community, Harvard will require covid vaccination for all students who will be on campus this fall," President Lawrence Bacow said in a statement.
"As with existing student requirements for other vaccines, exceptions will be provided only for medical or religious reasons."
Big Pharma takes bit hit
Big Pharma shares plunge as news that the Biden administration supports waiving the intellectual property rights related to covid-19 vaccines.
Read CNBC's full report
What happens if you do not get a second covid-19 vaccine dose?
After the first dose, researchers found that these vaccines may only provoke a mild immune response and could lead someone to develop a more severe case of covid-19. Other studies have shown that one dose may provide a sufficient level of protection to prevent infection in the short term, but the immunity weakens without the second dose. When both doses are administered these vaccines have shown that they are able to provide a strong immune response for a longer period of time.
According to the Mayo Clinic, a leader in medical research, the two doses create immunity in different ways. The first dose trains your body by introducing your immune system to the virus and the second kicks "the body's system into gear." So, while, your body will be able to recognize the pathogen after the first dose, the odds of creating a greater immune response increase after the second dose. After the second dose, researchers also hypothesize that the process of creating antibodies will occur much quicker.
Read the full story from Maite Knorr-Evans here.
Need information on how to and where to get a covid-19 vaccine?
CVS is now offering walk-up appointments.
Vaccine Finder through the CDC allows you to search by distance and vaccine manufacture
Many states offer their own systems to help vaccine goers find appointments.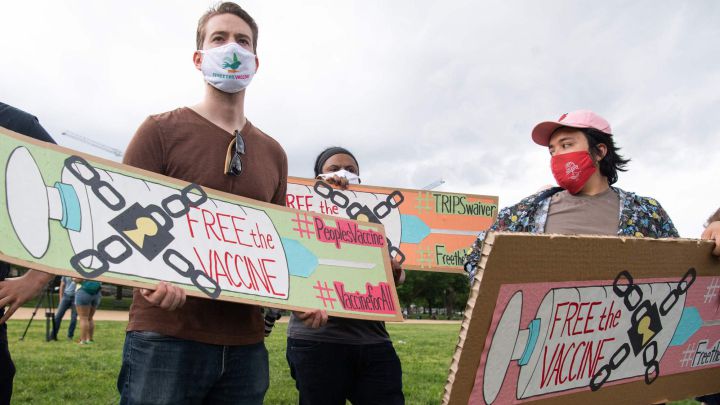 US supports waiving vaccine patents: what does it mean and how will it affect the pandemic?
The Biden administration has confirmed that it will support an easing of global patent rules on pharmaceuticals to help ensure that people in developing countries are given access to life-saving coronavirus vaccines.
The news was announced on Wednesday after weeks of debate on the logistics and the morality of opening up the potential availability of privately-developed vaccinations. The move has already faced strong pushback from drug manufacturers and this announcement is no guarantee of a swift change of policy.
Read our full coverage by Will Gittins here.

Vaccine IP waiver could take months for WTO to negotiate-experts
Now that the Joe Biden has backed a proposed waiver for covid-19 vaccine intellectual property rights, the next stop is for the World Trade Organization to hammer out a deal - a process that could take months.
Not only are the negotiations expected to be lengthy, they are also likely to result in a waiver that is significantly narrower in scope and shorter in duration than the one initially proposed by India and South Africa, trade experts said.
Prior to Biden's announcement, the two countries confirmed their intention to draft a new proposal at a WTO General Council meeting on Wednesday, prompting the body's new Director General, Ngozi Okonjo-Iweala, to express hope for "a pragmatic solution."
32.3% of US population is now fully vaccinated
As of Thursday 6 May, a total of 107,346,533 Americans have received both doses of the Covid-19 vaccine, representing 32.3% of the population. 148,562,891 people, or 44.7%, have received at least one dose.
Track US covid-19 rollout data via the CDC
Covid-19 vaccine news: welcome
Hello and welcome to our dedicated live blog for Thursday 6 May 2021.
Here we aim to keep you fully up to date with all the latest news and updates regarding the covid-19 pandemic and all aspects of the vaccine development and rollout across the United States.
.