NBA
LeBron James injury: how long has he been out and how many games missed?
LeBron James labelled his return from a six-week injury absence as a "good start" despite the Los Angeles Lakers falling to defeat against the Sacramento Kings.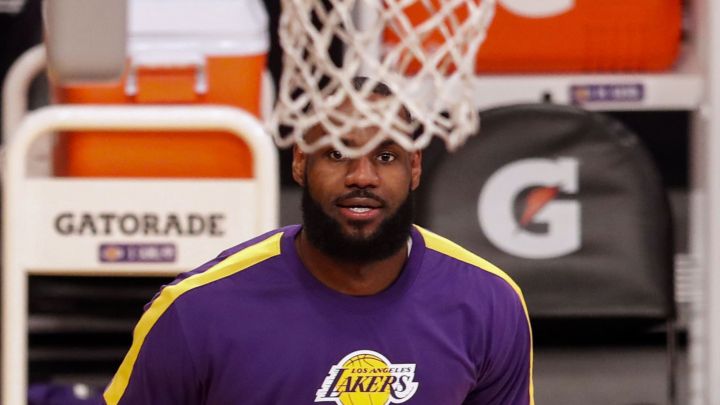 On 21 March Los Angeles Lakers superstar LeBron James limped off mid-game after suffering a high ankle sprain in the team's loss to the Atlanta Hawks.
Last week James made his return from the six-week injury absence as the Los Angeles Lakers fell to defeat against the Sacramento Kings.
Superstar James endured the longest injury-related layoff of his career and sat out 20 games due to an ankle sprain.
Afforded 32 minutes of action, James returned 16 points from six-of-12 shooting, to go with eight rebounds and seven assists. There were also two steals and five turnovers.
James even had the chance to snatch victory at the death but his three-pointer with a little under three seconds remaining missed, and the Kings added a couple of free-throws to run out 110-106 winners.
The four-time MVP spoke of his desperation to get back on the court.
"For my first game in six weeks, I felt okay. As far as my wind, I felt pretty good. As far as my ankle, it was a little tight at times, obviously," he said.
"But I came out unscathed and pretty good. So, it's a good start. It's been urgency for me to get back ever since I got injured.
"So, that's just who I am. You guys could have seen the logging of the minutes and hours per day that I was doing as far as rehab and treatment, it was a lot more than I slept.
Full comeback delayed
Despite participating on games against Sacramento and Toronto, the troublesome ankle ruled him out of the game against Denver on Monday last and at present it's unlikely the Lakers star will feature in the city battle against the Clippers and Friday's game against Portland.
James believes the key to getting the Lakers firing again is having a fully fit roster available.
"Our team is predicated on health, we're a team that we need to be healthy and need to be full, if it's not one thing it's the other," he said.