How effective are stimulus checks according to Biden?
In his speech to Congress the President praised the impact that the direct payments have had, but appeared unlikely to push for a fourth stimulus check.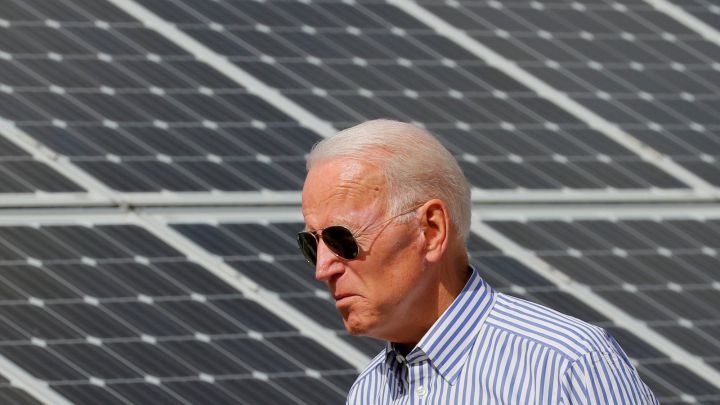 The third round of stimulus checks are already having an impact and are improving the lives of millions of struggling Americans, President Biden announced last week.
"We've already sent more than 160 million checks out the door. It's making a difference," Biden said, in the first address to a joint session of Congress of his presidency. "For many people, it's making all the difference in the world."
But while Biden is clearly enthusiastic about the direct payments that the IRS is currently distributing, his administration appears less convinced about the prospect of a fourth stimulus check in the near future.
Biden cites real-world examples of stimulus check benefits
Throughout his election campaign, Biden promised to be a president who would look out for the little guy and he remains eager to push that message now he is in the White House. His speech last Wednesday, coming on the historic milestone of his hundredth day in office, recounted examples of how the recent stimulus checks have helped working households.
"A single mom in Texas who wrote me, she said she couldn't work," Biden told the roughly 200 lawmakers gathered. "She said the relief check put food on the table and saved her and her son from eviction from their apartment."
A petition demanding monthly stimulus checks reached over 2 million signatures, bringing the possibility back to life in Congress.

The best path forward? Tie automatic payments to markers of economic health.https://t.co/7HM5OYhhHb

— Humanity Forward (@HumanityForward) May 4, 2021
He went on to talk about a grandmother in Virginia who said that the federal support had allowed her to pay for the medical treatment that her granddaughter desperately needed. But aside from the vital costs that stimulus checks can cover, they are also intended to help reboot the pandemic-stricken economy with a boost to consumer spending.
Are stimulus checks really necessary?
However while the stimulus checks remain a necessity for millions of American households, some research suggest that fewer people are spending the direct payments on essentials than was previously the case. A new survey from the New York Federal Reserve found that more people are saving their stimulus checks than in previous rounds of payment.
They found that, on average, recipients plan to use around 34% of the recent stimulus check to pay off outstanding debts and will save around 42% of the money they receive. The same study projected that only about 25% of the stimulus check payments would be spent immediately.
In passing the American Rescue Plan, Congress decided to tighten the eligibility restrictions for the third round of stimulus checks to ensure that higher-income earners would not receive the payments. However it does not appear that it had the desired effect and a smaller proportion of the money is being spent than in previous rounds.
STIMULUS CHECK: When asked about a possible additional direct stimulus check, Jen Psaki says the payments "are not free" and that Congress should take the lead if they want another round to go out pic.twitter.com/80xAdH1wTq

— Forbes (@Forbes) May 5, 2021
It may be for this reason that the White House is cooling on the possibility of a fourth stimulus check, with Biden opting to focus his energies on other goals in the short-term. Earlier this week White House Press Secretary Jen Psaki was asked about the prospect of more direct payments, and told reporters: "We'll see what members of Congress propose, but they're not free."