Covid-19 vaccine in the US news summary: 7 May 2021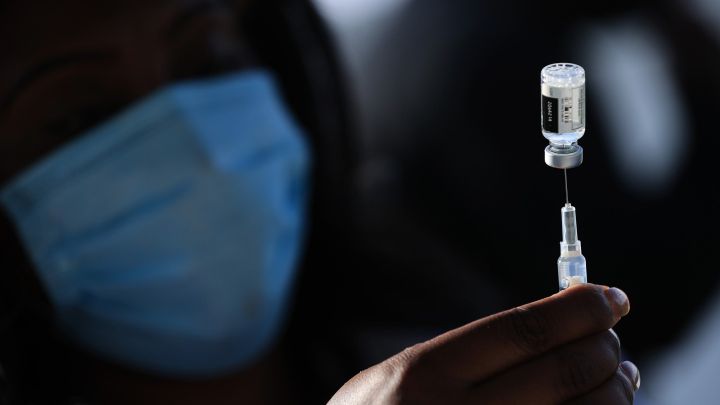 US covid-19 vaccine latest news | 7 May 2021
Headlines
- WHO gives emergency approval to first Chinese covid-19 vaccine (full story)
- G20 commits financial support to ACT-A strategy
- WTO says vaccine patent waiver will drive talks
- UK declares new India strain "variant of concern"
- India welcomes Biden's support on patent access for vaccines
- Tucker Carlson cited for "dangerous anti-vaccination rhetoric"
- Putin says Sputnik vaccine as "reliable as a Kalashnikov"
- 108.9 million US citizens now fully vaccinated (track CDC data here)
- Harvard to require all students are vaccinated
- 70% by 4 July: President Biden sets new adult target (full story)
- FDA set to authorize Pfizer-BioNTech vaccine for 12-15 year-olds by early next week (full story)
- New recommendations from CDC for fully vaccinated individuals, read about them here
- Covid-19 vaccine passports apps: which ones can be used in the US? Learn more
- US covid-19: 32.63 million cases / 580,574 deaths (live updates from Johns Hopkins University)
Scroll through some of our related articles:
Another state bans vaccine pasports
Montana becomes the last state to pass legislation banning the introduction of covid-19 vaccine passports, either from businesses or from government. They had been some suggestion that, as the United States' vaccine rollout continues, some venues may be able to reopen, but only to those who can prove they have had a vaccine.
These 'passports' have garnered some support but the White House has maintained that it has no intention of introducing any such legislation and doing so would be unpopular with many.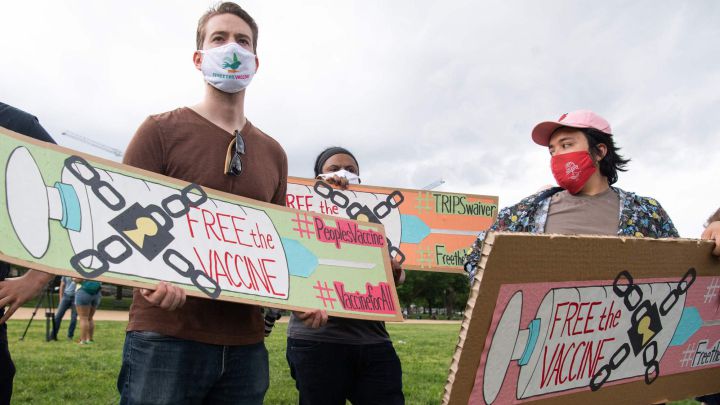 US supports waiving vaccine patents: what does it mean and how will it affect the pandemic?
The Biden administration has confirmed that it will support an easing of global patent rules on pharmaceuticals to help ensure that people in developing countries are given access to life-saving coronavirus vaccines.
The news was announced on Wednesday after weeks of debate on the logistics and the morality of opening up the potential availability of privately-developed vaccinations. The move has already faced strong pushback from drug manufacturers and this announcement is no guarantee of a swift change of policy.
Scientist attacked for dismissing vaccine falsehoods
Unfortunately the national vaccination effort has been plagued by numerous attempts to discredit the science behind the vital break-throughs. Not onlt that but one scientist, Profesor Peter Hotez, has been the subject of online attacks in his battle to discredit those who argue against the vaccines. Here, MSNBC's Nicolle Wallace runs through the story...
EU calls on US and others to exports their vaccines
The European Commission called on Friday on the United States and other major covid-19 vaccine producers to export what they make as the European Union does, rather than talk about waiving intellectual property rights to the shots.
Commission head Ursula von der Leyen told a news conference on the sidelines of a summit of EU leaders that discussions on the waiver would not produce a single dose of covid-19 vaccine in the short- to medium-term.
"We should be open to lead this discussion. But when we lead this discussion, there needs to be a 360 degree view on it because we need vaccines now for the whole world," she said.
"The European Union is the only continental or democratic region of this world that is exporting at large scale," von der Leyen said.
She said about 50% of European-produced coronavirus vaccine is exported to almost 90 countries, including those in the World Health Organization-backed COVAX program.
"And we invite all those who engage in the debate of a waiver for IP rights also to join us to commit to be willing to export a large share of what is being produced in that region," she said.
Only higher production, removing exports barriers and the sharing of already-ordered vaccines could immediately help fight the pandemic quickly, she said.
"So what is necessary in the short term and the medium term: First of all vaccine sharing. Secondly export of vaccines that are being produced. And the third is investment in the increasing of the capacity to manufacture vaccines."
Von der Leyen said the European Union had started its vaccine sharing mechanism, citing delivery of 615,000 doses to the Western Balkans as an example.
(Reuters)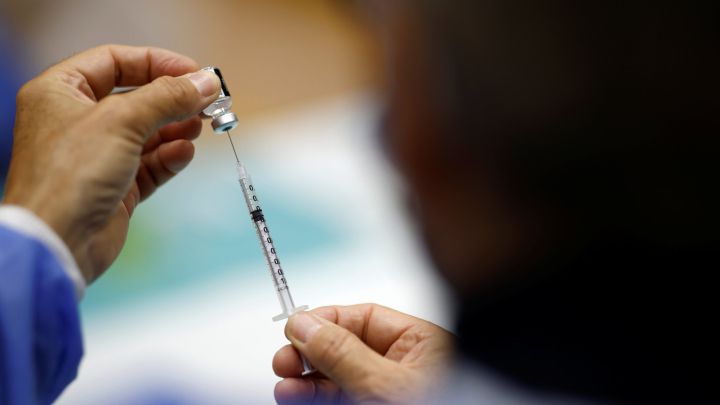 What percentage of vaccination is needed for herd immunity?
With each disease the proportion of people that must be vaccinated to provide protection to the unvaccinated varies. Experts' best guesses for covid-19, including Dr. Anthony Fauci, estimate the range is somewhere between 70 and 85 percent given that this is a new virus and is still being studied. For comparison, about 95 percent of the population needs to be vaccinated against measles while polio requires around 80 percent according to the WHO.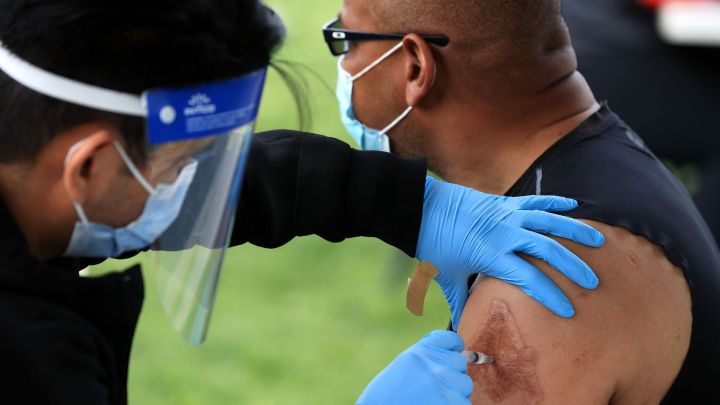 WHO gives emergency approval to Sinopharm, first Chinese covid-19 vaccine
The World Health Organization (WHO) announced on Friday it had approved a covid-19 vaccine from China's state-owned drugmaker Sinopharm for emergency use.
The vaccine, one of two main Chinese shots that collectively have already been given to hundreds of millions of people in China and abroad, becomes the first covid-19 shot developed by a non-Western country to win the WHO's backing.
It is also the first time the WHO has given emergency use approval to any Chinese vaccine for any infectious disease.
A WHO emergency listing is a signal to national regulators on a product's safety and efficacy, and would allow the shot to be included in COVAX, the global programme to provide vaccines mainly for poor countries.
The WHO has previously given emergency approval to covid-19 vaccines developed by Pfizer-BioNTech, AstraZeneca, Johnson & Johnson, and, last week, Moderna.
(Reuters)

"I got my covid-19 vaccine"
A roll of stickers for people who received a dose of the Johnson & Johnson coronavirus vaccine during a walk-up clinic at the Kennedy Center's outdoor Reach area in Washington, DC, on Thursday.
(Photo: Chip Somodevilla/Getty Images/AFP)
Pfizer-BioNTech files for US approval of covid-19 vaccine
Pfizer Inc and German partner BioNTech SA have filed for a full approval for their covid-19 vaccine, which is now authorized only for emergency use, the drugmakers said on Friday.
A nod by the US Food and Drug Administration will make it the first approved covid-19 shot and likely help ease hesitancy by raising confidence in the vaccine as an approval will be backed by longer-term data.
It would also allow the companies to market the vaccine directly to people above 16 years of age as well as help corporations and government agencies mandate vaccinations.
The Pfizer-BioNTech vaccine was the first to be authorized in the US for emergency use in December, based on two months of safety data for a 44,000-person clinical trial.
Vaccines from Moderna and Johnson & Johnson have also been authorized for emergency use since then. Moderna said on Thursday it plans to initiate submission for a US approval this month.
Under an emergency use authorization, the FDA makes a product available to the public during an emergency based on the best available evidence, without waiting for all the evidence needed for a full approval or clearance.
The FDA will set a date for a regulatory decision once the Pfizer application is complete and formally accepted for a review, Pfizer and BioNTech said.
(Reuters)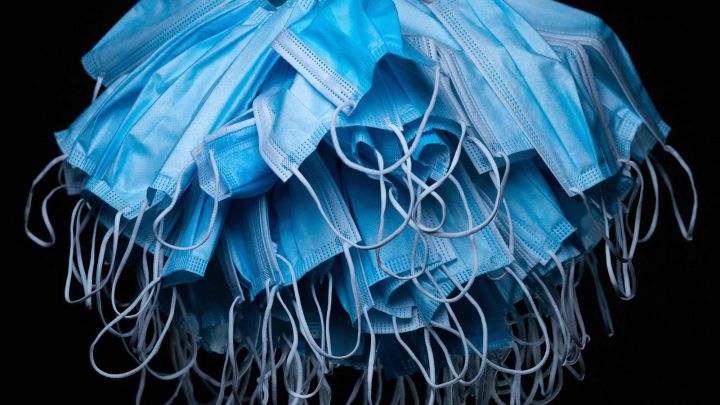 'Take the Shot - Get a Beer'
Members of the public after being inoculated with a dose of the Johnson and Johnson covid-19 vaccine, during a 'Take the Shot - Get a Beer' event in Washington, DC on Thursday. The event encouraged members of the public to get vaccinated by offering a free beer after vaccination.
(Photo: EFE/EPA/WILL OLIVER)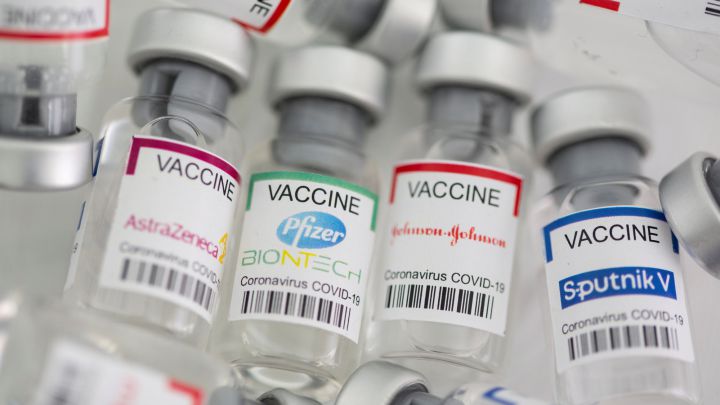 Covid-19 vaccine patent waiver: how will it affect vaccine production?
On Wednesday the Biden administration confirmed that it would support the move to waive patents on covid-19 vaccinations in an effort to get the life-saving pharmaceuticals to developing nations.
A White House statement announced their intention to support a proposal made by India and South Africa last October, which has been promoted by 100 developing countries. In the statement, President Biden's Trade Representative Katherine Tai said "extraordinary times call for extraordinary measures".
If the proposal is adopted the World Trade Organization (WTO) would allow pharmaceutical companies around the world to develop their own versions of covid-19 vaccines without fear of legal action.
Canada willing to discuss covid-19 vaccine IP waiver
Canada on Friday said that it was ready to discuss an intellectual property rights (IP) waiver for covid-19 vaccines while it also recognized the importance of protecting IP and the integral role industry played in developing the medicines.
"Canada is ready to discuss proposals on a waiver for intellectual property (IP) protection, particular to covid-19 vaccines, under the WTO Agreement on TRIPS," International Trade Minister Mary Ng said in a statement.
"Our government firmly believes in the importance of protecting IP and recognizes the integral role that industry has played in innovating to develop and deliver life-saving covid-19 vaccines."
Putin: Sputnik as "reliable as a Kalashnikov"
(BBC) President Vladimir Putin has heralded Russia's vaccine offering as "reliable as a Kalashnikov assault rifle".
The comment was made during a video conference on Thursday with Deputy Prime Minister Tatyana Golikova.
It came as the country's health officials registered a single-dose version of the Sputnik V vaccine on Thursday, dubbed Sputnik Light.
Mr Putin's comparison referenced the Soviet Union-era weapon that remains popular and widely used still today.
He was quoting a comment originally made by an Austrian doctor earlier this year about the jab's efficacy.

US support for patent waiver will push WTO talks
A United States' proposal to discuss waiving patent protections for covid-19 vaccines will intensify talks on the issue within the World Trade Organisation, the WTO director general said on Friday.
Speaking at an online conference, Ngozi Okonjo-Iweala said there were arguments for and against a waiver, but she was "sure (the proposal) will give impetus" to negotiations.
Aside from the patent issue, the WTO chief said there were other aspects that needed to be addressed to improve vaccine supplies, such as reducing export restrictions so that supply chains can work efficiently.
At the event organised by the European University Institute in Florence, Okonjo-Iweala said it was also necessary to increase production capacity in emerging countries, noting that Africa currently imports almost all its vaccines.
She said she hoped WTO members would "come together" to address all these issues to help increase vaccine volumes.
Photo by SAUL LOEB / AFP

British scientists warn over Indian coronavirus variant
Scientists have recommended that one version of the variant first found in India, known as B.1.617.2, is designated a "variant of concern", the BBC said, adding more than 500 cases of the variant had been recorded, up from 202 last week.
Public Health England (PHE), which postponed publication of its weekly data on variants on Thursday, had no immediate comment on the report.
Jeff Barrett, Director the Wellcome Sanger Institute covid-19 Genomics Initiative, said that high numbers of cases of B.1.617.2 in Britain and around the world were "consistent with this one being more transmissible than older versions of the virus from last year".
"(It's) possibly as transmissible as the B.117 Kent variant that is very widespread in the UK," Barrett said on BBC radio, referring to the strain found in south-east England which fuelled Britain's second COVID-19 wave.
The original India variant, B.1.617, was first detected in October, but Public Health England (PHE) has categorised three different subtypes, all with slightly different mutations.
Other variants of concern include variants first identified in Kent, south-east England, as well as South Africa and Brazil, and Barrett said that there had been reassuring evidence from real world studies on the effectiveness of vaccines on those.
"That paints a relatively positive picture that the vaccines are going to continue to have efficacy," he said. "So obviously for new variants like this one, we need to do additional experiments and really get the solid proof one way or the other about that".
Photo by Lindsey Parnaby / various sources / AFP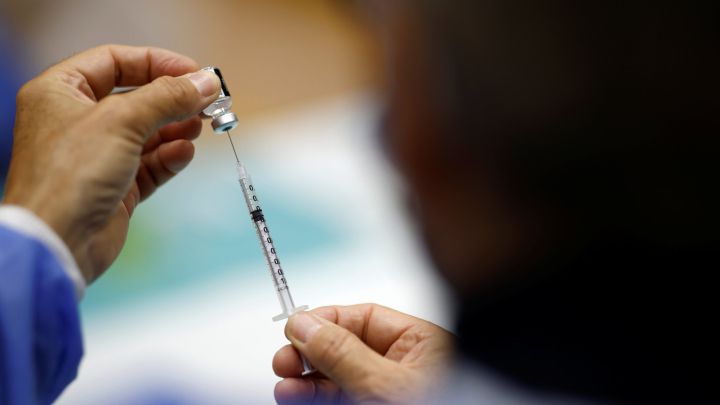 What percentage of vaccination is needed for herd immunity?
With each disease the proportion of people that must be vaccinated to provide protection to the unvaccinated varies. Experts', including Dr. Anthony Fauci, best guesses for covid-19, estimate the range is somewhere between 70 and 85 percent. It's harder to get a more accurate number at the moment, they say because this is a new virus and is still being studied.
City and County of Denver says: get vaccinated, please
The City and County of Denver has fired out a series of tweets explaining why everyone needs to do their bit in meeting the goal set by President Biden of getting 70% of American adults vaccinated with at least one dose of coronavirus vaccine by July 4. Denver wants to get 60% done by June 1 and 70% three days ahead of schedule, by July 1.
Why get vaccinated? Denver explains:
- Everyone who gets their vaccine gets us all one step closer to having more folks being able sit in a restaurant, or go to the gym, or attend gatherings with family and friends.
- Our economic recovery depends on our public health recovery – and that's achieved through more people getting vaccinated. More people getting vaccines means more of our local businesses can re-open further, and that means they can start getting more people back to work.
- Case counts in the City and County of Denver are trending downward largely due to people getting vaccinated.
And of course this all applies across the country, not just to Denver.
Tucker Carlson's "dangerous anti-vaccination rhetoric"
CNN's Brian Stelter (if you're at all interested in the news and how news is made you should definitely subscribe to his Reliable Sources newsletter) on some of Tucker Carlson's Fox News colleagues pushing back against Carlson's misinformation on covid vaccines.
Last night Carlson started his speech with an on-screen banner: "EVERYONE IN AUTHORITY WANTS YOU TO GET YOUR VACCINE" with the presenter asking what appeared to be a "simple question: 'How many Americans have died after taking the covid vaccines?'"
Stelter says of Carlson's speech last night: "…his speculative monologue was so deeply misleading that it stirred widespread condemnation. Numerous doctors spoke out on social media and said his comments were dangerous."
Several Fox commentators and contributors reacted to the show. The main trick the Fox stalwart is using to attempt to sow distrust in the vaccine is confounding correlation (two things happened) with correlation (one thing caused another thing).
Jonah Goldberg, a conservative commentator to Fox called Carlson out: ""FACT: Every single person who ever died blinked before they died. The vast majority — like 99% — blinked mere seconds before death. And yet, no one talks about this silent killer."
The dangerous thing, as Stelter points out, is that Tucker Carlson Tonight has an average audience of three million people, individual tweets, even if shared, are unlikely to reach anything like that audience.
Even worse, Carlon even has the gall to claim at times on his show that he is pro-vaccine, allowing Fox to excuse his conspiracies.
Vaccine efficacy against variants - good news
One of the big worries right now is how well the vaccines are going to perform (and indeed are performing) against the variants of SARS-CoV-2, some of which are already extremely widespread and in some cases are more infectious and potentially more dangerous to individuals.
A number of studies published today show that the vaccines in fact work well against the new variants. One, done in Israel, showed that the Pfizer/BioNtech vaccine worked well against the B.1.1.7 variant, which was first seen in Britain and is the most common of the new variants in the US. The B.1.351 variant, first identified in South Africa, is not widely spread in Israel and the study was unable to say how well the Pfizer/BioNtech vaccine performed against it.
For all types of SARS-CoV-2 the vaccine was far more efficacious if both doses had been given.
A team in Qatar looked at Pfizer's vaccine against both B.1.1.7 and B.1.351 and found it was effective against each of the variants.
Moderna, who also make an mRNA vaccine, have already begun creating specific vaccines for the most worrying variants. That's something that's easier to do with these new type of vaccines, with the genetic material the mRNA will tell the body to reproduce being able to be tweaked in the lab.
Moderna said in a statement that a booster dose specifically matched to B.1.351 was very effective. Another option was a half-sized booster dose of its standard vaccine that also improved the immune system's response against B.1.351 and another variant, P.1.
Novavax, another vaccine maker, that uses a different vaccine methodology to Moderna and Pfizer/BioNTech has also reported its vaccine protects against B.1.351.
32.8% of US population is now fully vaccinated
As of Thursday 6 May, a total of 108,926,627 Americans have received both doses of the Covid-19 vaccine, representing 32.8% of the population. 149,462,265 people, or 45%, have received at least one dose.
Track US covid-19 rollout data via the CDC
Covid-19 vaccine news: welcome
Hello and welcome to our dedicated live blog for Friday 7 May 2021.
Here we aim to keep you fully up to date with all the latest news and updates regarding the covid-19 pandemic and all aspects of the vaccine development and rollout across the United States.
.