Nets star Harden 'very confident' he will return before NBA playoffs
James Harden is eyeing his long-awaited comeback for the Brooklyn Nets as he recovers from a hamstring injury. He expects to return before the playoffs.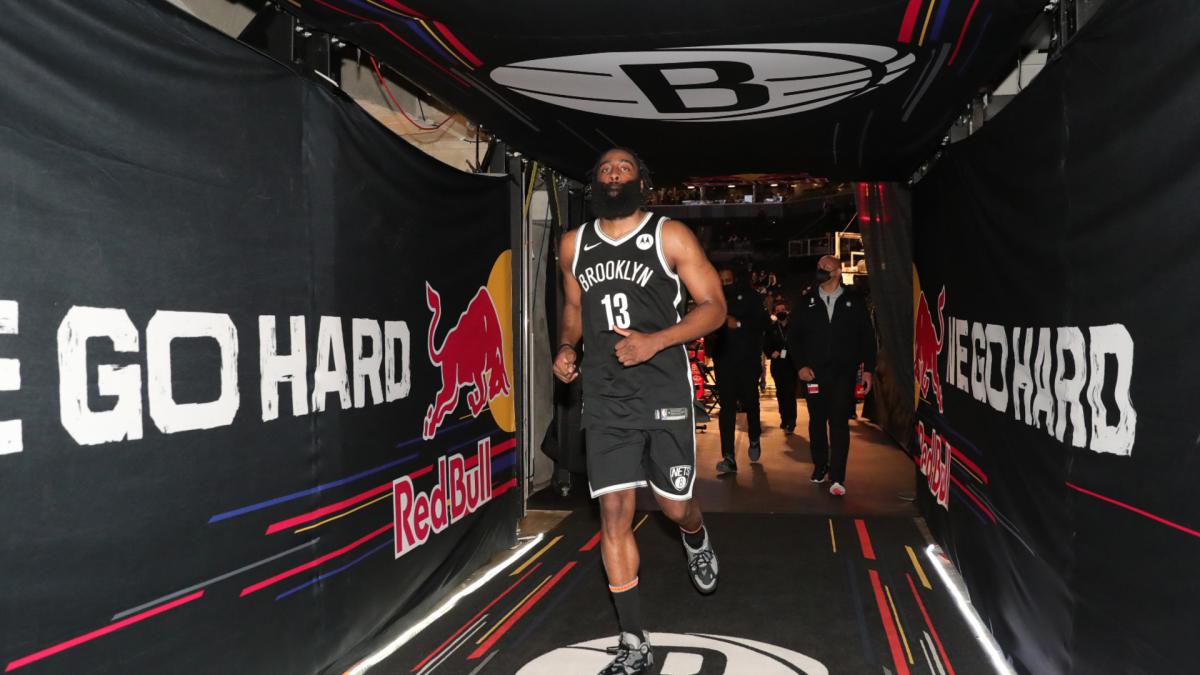 Brooklyn Nets superstar James Harden is "very, very confident" he will return from injury before the NBA playoffs.
Harden has not played since leaving the matchup against the New York Knicks on April 5, with the star-studded Nets slipping two games behind the Philadelphia 76ers in the Eastern Conference.
Harden confident he'll back for playoffs

Former MVP Harden – who arrived from the Houston Rockets in a blockbuster trade in January – is averaging 25.2 points, 10.9 assists and 8.0 rebounds per game this season.
Harden's assists per game – second only to Washington Wizards star Russell Westbrook (11.3) in 2020-21 – is his best mark since averaging 11.2 in 2015-16, while he only averaged more rebounds in 2016-17 (8.1).
"Very, very confident," Harden told reporters when asked about being ready for the playoffs. "I guess I have to hit the marks in the work I did today. Have a couple of those without any feeling. That's pretty much the mark. I'm very confident I'll be back before the postseason.
"The plan is to hopefully get an opportunity to play a couple games before the postseason. We're just taking one day at a time.
"So far, so good. Today was really good, and we've just got to keep building on that."
"We wanted to be patient," Harden said. "As much as I love to hoop, I want to be out there, but you've got to be smart. And for me, it was just, 'Let's knock this thing out, let's get this thing healthy so we can make a push.'"
Harden: "I've been playing heavy minutes"

Harden added: "At this point in my career, going to postseasons basically since I've been in Houston, I've been playing heavy minutes, just carrying the load.
"And this was an opportunity for me to keep my body right going into the postseason with a clear mind and a clear body. You've got 16 games to win. That's the ultimate goal. That's the reason why I came to Brooklyn."
Nets' big three

The Nets boast Harden, former MVP Kevin Durant and fellow superstar Kyrie Irving but Brooklyn's big three have only played together seven times this season due to injuries and absences.
Brooklyn (43-23) have lost three consecutive games, while they own a 5-5 record in their last 10 games as Steve Nash's Nets eye their maiden championship.
Harden does not believe injuries have damaged the Nets' title charge, saying: "No, no. No. I just... no. We're sitting right now at this point [in the] second spot and we've had so many different line-ups; that right there tells you how great, good, or whatever-you-wanna-call-it this team is.
"The most important thing for us going into the postseason is health. This season has been so condensed — you see a lot of guys are going down because of the amount of games. So I think for us our mindset is, alright, if we can come to the postseason healthy, we are right there and we got a chance.
"Finish these last six games out strong, focus on the things that we need to focus on, the things we can control, and go out there and have fun and we live with the results."