Barcelona attempt to sign De Ligt for a second time
Tuttosport reveals that during recent Super League talks, Barcelona tried to open talks with Juventus for the Dutch defender.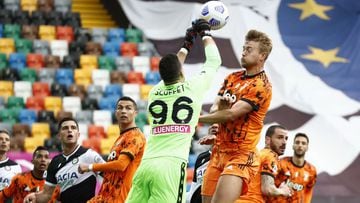 Matthijs De Ligt is the future of the Juventus defence. Veteran defenders Chiellini and Bonucci will need replacements very soon. The Dutchman is the leader that the Serie A side have bet on, investing more than €75 million in 2019. For this reason, the Italians are not considering selling him anytime soon despite the fact that in recent months several Premier League clubs have looked to open talks, with Chelsea in pole position. According to Italian media outlet Tuttosport, calls were also made from Spain, with Barcelona again strongly interested in the centre-back.

The Catalan club wanted to sign De Ligt two years ago, but the Bianconeri managed to convince the player to join with the help of super-agent Mino Raiola and a salary that exceeds €7 million net. Barça have an excellent relationship with the Italians, which was recently confirmed with the swap deal between Arthur and Pjanic, and during the Super League talks they enquired about the defender. The answer was straight: De Ligt will not be available.
Pirlo's future in doubt
There are no certainties about the Bianconeri project over the next few seasons. It is likely that head coach Pirlo, unless there are drastic changes, will leave and there is still no replacement lined up, but there are certainties about the former Ajax player: Juve do not want him to leave.