What states are ending pandemic-related unemployment benefits?
Citing labor shortages, the governors of Montana and South Carolina move to end additional pandemic assistance to unemployed workers in June.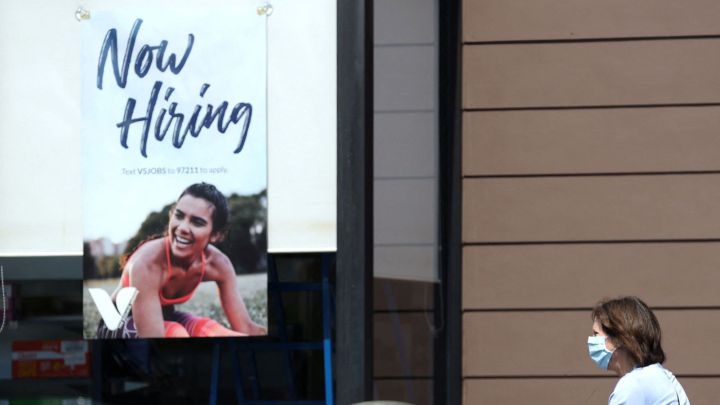 Two states -- Montana and South Carolina -- have reported that they will end all pandemic-related unemployment benefits in June.
Situation in Montana
In Montana, Republican governor Greg Gianforte announced the change citing the workforce shortage the state is experiencing. As businesses across all sectors struggle to hire new workers, the changes aim to encourage residents to reenter the workforce.
The state will use funds allocated by the American Rescue Plan to establish a new program that will provide "Return-to-work bonuses" to formerly unemployed workers. The bonus will be distributed to those "who rejoin the labor force and accept and maintain steady employment for at least one month." The Department of Labor will contact those who are eligible to participate in the "Return-to-work" program. Beneficiaries will receive a $1,200 check once they "accept employment and complete at least four paid weeks of work."
No-work bonuses won't get Americans back to work.

That's why Montana announced the end of federal pandemic-related unemployment benefits and launched a return-to-work bonus program in the state. https://t.co/ltWMNBR8wQ

— Governor Greg Gianforte (@GovGianforte) May 7, 2021
According to the US Department of Labor, in March 2021, the State of Montana paid an average weekly benefit of $468. Those receiving pandemic-related unemployment benefits also received a $300 topper in addition to the state benefits. This would mean that the average unemployed worker would receive $768 a week or a little over $3000 a month in a week. The governor is arguing that these checks are too high and are keeping people from reentering the workforce.
Over the year, many in the US have relocated to Montana, yet the workforce is 10,000 workers smaller than pre-pandemic levels. In a statement made by Commissioner of Labor and Industry Laurie Esau, he argued that with Montana's unemployment rate nearing pre-pandemic levels and "record numbers of new job postings each week," the state is justified in ending benefits. By the end of June, the state will end stop sending the $300 topper to encourage residents to begin their job search.
Republicans have often argued that many workers have forgone entering the workforce because they can make more money on unemployment than working a minimum wage job. In Montana, where the minimum wage stands at $8.65, workers could be sacrificing more than $400 a week if they choose to take a minimum wage job over receiving unemployment benefits.
A representative from the US Department of Labor made a statement after Montana's announcement voicing their concern and cited that states with heftier benefits have "seen no evidence of lower rates of workers reentering the workforce or higher rates of businesses worried about employee availability."
The situation in South Carolina
South Carolina governor Henry McMaster has also announced that his state will end the additional pandemic unemployment payments in June. Like Montana's governor, McMaster cited labor shortages in justifying why he is ending the payment of additional benefits. The unemployment rate in March stood at 5.1%, down significantly from the peak of 11.5%; the economy has not recovered from pre-pandemic levels.
A statement released by the governor's office highlighted that some workers are receiving checks greater than their previous paychecks. The governor believes that a program which was "intended to be a short-term financial assistance for the vulnerable and displaced during the height of the pandemic has turned into a dangerous federal entitlement."
I completely support Governor @henrymcmaster's decision to stop taking federal unemployment assistance at the end of next month instead of waiting for it to expire in September. https://t.co/Fyvoz5WhIR

— Lindsey Graham (@LindseyGrahamSC) May 7, 2021
South Carolina pays one of the lowest weekly benefit sums to unemployed workers. In part, this is because the minimum wage in the state stands at $7.25 an hour. The average weekly benefit of $228 is less than what a worker could earn by making minimum wage. However, with the additional $300 a week from the federal government, the take-home on unemployment is much higher than what someone could make at a minimum wage job.
Many economists and labor activists disagree with the approach taken by both governors. In an interview with ABC News, Howard University professor, William E. Spriggs, said: "that there is no data to prove that unemployment checks are preventing Americans from returning to work." Dr. Spriggs continued, saying that the labor shortage has less to do with unemployment benefits and more with the lack of wage growth in the country. The professor argued that basic economic principles show that if employers offer "rotten hours and wages," they are unlikely to attract workers during a labor shortage.