Camavinga: "Madrid's interest is nice, but I haven't decided what I'll do"
Rennes midfielder Eduardo Camavinga gave an interview to Telefoot in which he spoke about the interest of top European clubs, including Real Madrid.
The future of Eduardo Camavinga remains one of the most exciting aspects of the upcoming transfer window. The Rennes midfielder has not yet renewed his deal with the Ligue 1 club. Teams like Bayern Munich, Real Madrid and PSG have already inquired about his situation and the player has spoken about his future in an interview to Telefoot.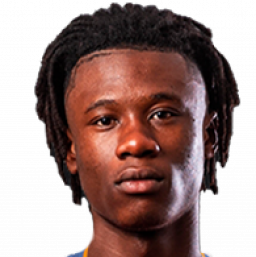 "It makes you feel flattered and it's nice that teams like Real Madrid or Bayern are interested in your situation. I'm not going to lie, but I have not yet thought it over with my family," Camavinga said when asked about his future, of which he has not yet decided although in France they expect him to leave Rennes this summer.
European ambitions
In addition, the France international also spoke about Euro 2020, to which he would like to go with the French senior team: "I would like to play with the French senior team, but if I am called by the U21s, it would be a pleasure and a great source of pride for me. Everything is going very fast for me, it's a dream come true, everything that is happening to me."