Neymar 'Brazil' clause added to new PSG contract
The Brazilian striker will remain with the Parisian giants through to 2026 and has a clause added to his new deal which allows a Brazilian return for the player.
Neymar and PSG confirmed over the weekend that both sides have penned a new deal that will see the Brazilian striker remain with the Ligue 1 side through to 2025 with an additional season as an add-on option. The new deal will also see the striker able to move to Brazil in any year from 2025 and at that point, the player will be well into in his 30's and everything points to his time with the Parisian club being his last stint with a major European club.
L'Équipe reported that the former Santos star's new terms will see him earn 30m euros per season in the French capital.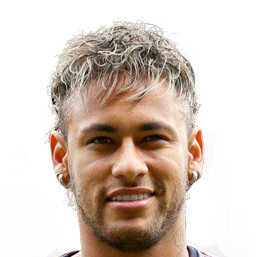 Neymar said: "I'm very happy, very happy to be extending my contract with Paris until 2025. The truth is that I'm very happy to be staying here for four more years, to be a part of the club's project, to try and win titles, to try and achieve our biggest dream which is the Champions League."
On signing up for the next four years, he suggested there was regret on his part at making life difficult for PSG chiefs in the past. "I have changed a lot. I have learned a lot," Neymar said, quoted on the club's official website.
"Things have happened that should not have happened. We had fights, a few sad times, but overall, the evolution has been very positive.
"I am happy, I am proud to be part of the history of Paris Saint-Germain. I think I have improved as a person, as a human being, and as a player too. So, I am very happy to be extending my contract, to be part of the history of Paris and I hope to put many more trophies on the shelf for Paris Saint-Germain.