LeBron James back in practice as Lakers superstar eyes return
Lakers head coach Frank Vogel provided an update on LeBron James, who is nearing a return after missing several weeks through injury.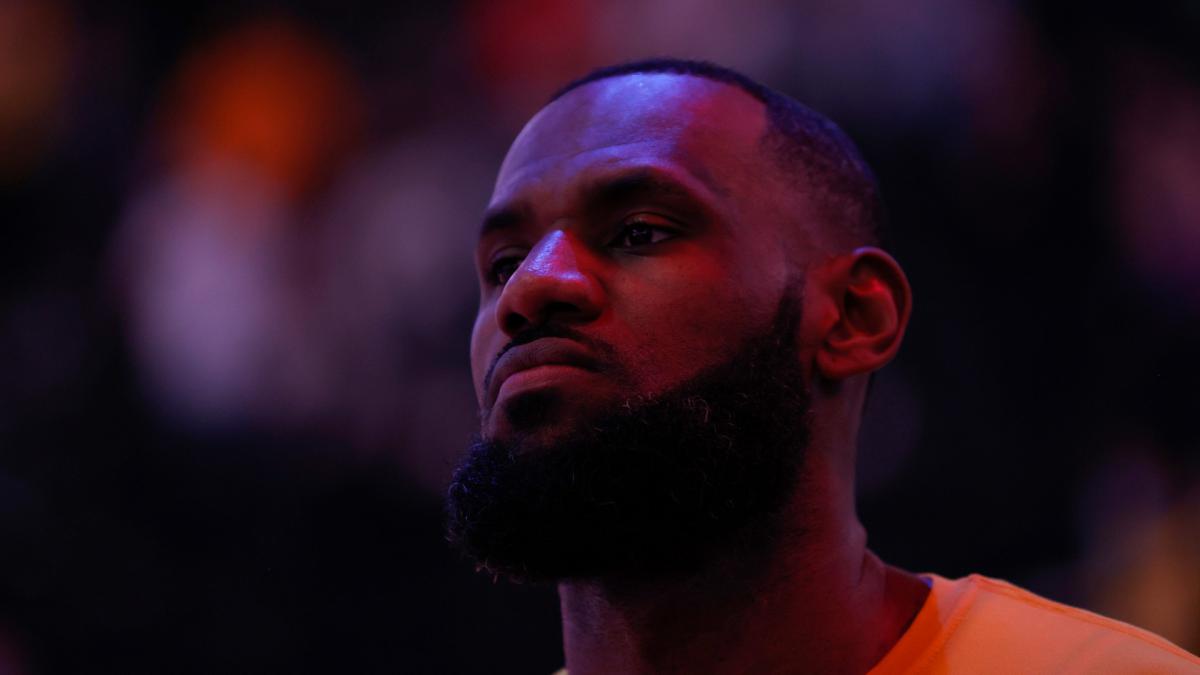 Los Angeles Lakers superstar LeBron James was a full participant in practice on Monday as he steps up his recovery from an ankle injury.
James returned from a six-week absence due to a right ankle sprain only to re-aggravate the injury after just two appearances for injury-hit NBA champions the Lakers.
The four-time MVP has since missed four straight games as the Lakers – seventh in the Western Conference – sit in the play-in positions in their playoff pursuit.
But James could reportedly return on Tuesday or Wednesday after Lakers head coach Frank Vogel provided an update following practice.
Vogel to take James return "one day at a time"
"He did participate in full practice. No update to his status tomorrow," Vogel told reporters on Monday. "General plan is to take it one day at a time. Nothing more than that."
Vogel added: "We did some drill work. We did some contrived scrimmages and we did a short, full scrimmage. And he did all of it."
James has been averaging 25.0 points, 7.9 rebounds and 7.8 assists per game for the Lakers this season.
Through 43 games in 2020-21, James boasts a field-goal percentage of 51.3 – his best since 2017-18 and it is the same story regarding his three-point percentage of 36.6, which is his highest since that season with the Cleveland Cavaliers.
"What I've seen from LeBron today, he'll be fine. Trust me. He'll be fine," Lakers team-mate Anthony Davis said on Sunday, after inspiring a 123-110 win over the Phoenix Suns via 42 points and 12 rebounds.
"He's been in this game long enough. Obviously, he hasn't missed a ton of games, but he's been in this league long enough to be able to come back and lock in and do what he got to do to help the team.
"But I don't know what other teams are thinking. We know that we're confident against anybody we match up against, especially when we're fully healthy. That's our mindset.
"…We're going to come out and fight and I think teams know that just because we're a lower seed we're not going to back down from anybody. We're going to come out and play Lakers basketball and I think teams know that and fear that as well."