CONCACAF NATIONS LEAGUE
'Chicharito' Hernández left out of Mexico's Nations League roster
The manager of the Mexico national team, Gerardo Martino, didn't include the LA Galaxy striker in the provisional roster for the CONCACAF Nations League finals.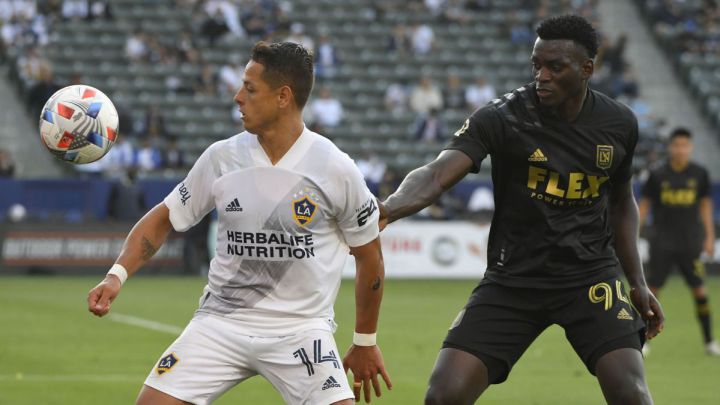 Javier 'Chicharito' Hernández is having a breakout season with the Los Angeles Galaxy in his sophomore year in Major League Soccer. The 32-year-old striker has six goals and one assist in four appearances this season, but those numbers are not enough for the manager of the Mexico national team, Gerardo Martino.
14

'Chicharito' left out of the Nations League roster
On Monday afternoon, CONCACAF announced the provisional rosters for each of the four teams (Mexico, Costa Rica, United States and Honduras) that booked their ticket to the Nations League semi-finals in the month of June. It was a surprise not to see Hernandez's name included in the preliminary list of the Mexican national team after a record-breaking start to the season with the Galaxy.
The last time the Mexican international played for the national team was in September 2019, when they defeated the United States and he scored in the 3-0 victory during the FIFA international break. 'Chicharito' has expressed his desire to return to the national team, but he understood that after a disappointing season in 2020, he was not called up for any of the exhibition matches.
Denver will host the CONCACAF Nations League finals
CONCACAF also confirmed that the semi-finals, third place and final will be played at the Empower Field at Mile High in Denver, Colorado, home of the NFL's Denver Broncos. The semi-finals will be played on 3 June between Honduras and the United States followed by Mexico against Costa Rica.