Laporte ready to represent Spain at Euro 2020
Aymeric Laporte was granted Spanish nationality today at the Council of Ministers. Luis Enrique can call him up to the Spain national team for the upcoming European Championships.
Aymeric Laporte could be in Luis Enrique's final squad for the European Championship next month. Laporte became a Spanish national at the Council of Ministers today and is now eligible for selection under FIFA's latest rule change.
The Royal Spanish Football Federation has been instrumental in Laporta's Spanish nationality application. The Manchester City centre-back is very much in Luis Enrique's plans and could be the latest addition to Spain's squad for the European Championship, which will probably be announced on 21 May.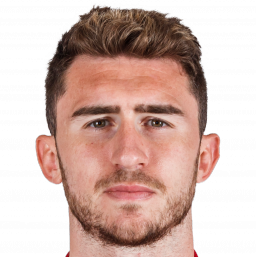 Laporte's call-up for Spain will be possible thanks to a change in FIFA regulations, which allow players under the age of 21 who have played less than five games for one country to play for another if they meet a series of requirements. In Laporte's case, the Manchester City defender played his last game for France Under-21s at the age of 19, with Willy Sagnol on the bench. A recent case was that of Munir, who was finally able to play for Morocco after making his debut for Spain.
Spain free to call up Manchester City defender
The RFEF's efforts have come to fruition and Laporte, who Deschamps is not counting on for France, can compete with the Spanish national team. Moreover, the former Athletic Club's player's wish is to play for Spain.