Nets Harden will return tonight against the Spurs: Report
Brooklyn's James Harden has been out with an injured hamstring since early April, but looks set to make a return to the hardwood tonight against the Spurs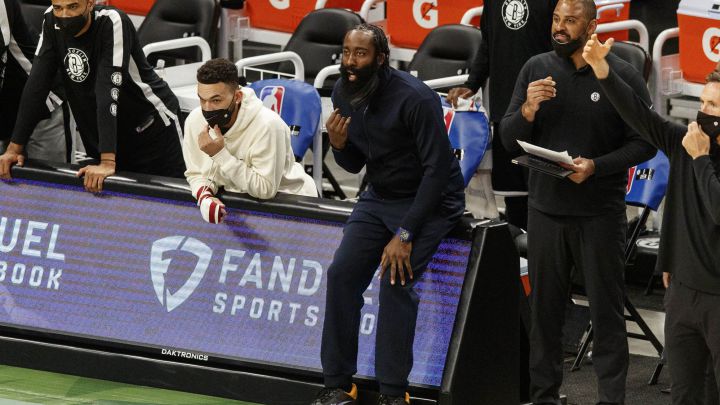 Brooklyn Nets star guard James Harden is expected to make a return tonight against the San Antonio Spurs, according to Shams Charania of The Athletic.
Harden will wait until after warmups to decide
The decision won't be made official until Harden goes through pregame warmups and will evaluate how he feels. Leading up to tonights contest he has been officially listed as probable.
Harden has been battling a right hamstring injury, which he suffered two months ago. The injury was only forecasted to keep him out a few weeks, but Harden had a setback in his rehabilitation process that pushed his returned date back to the end of the regular season.
The Nets are in second in the East
Harden has missed more than half of the season with a multitude of injuries, but when he has played he has been sensational. The Beard is wavering 25.4 points, 11 assists and 8.7 rebounds in 34 games this season. The Nets are the two seed in the East (45-24), but have struggled with out Harden, going just 10-8 in his absence.
Kyrie Irving is listed as questionable tonight, after suffering a facial contusion against the Bulls last night. The Nets have struggled to get their big three on the court on the same time, but KD, Kyrie and Harden look like they are prime to enter the playoffs at full strength.