NBA Play-In 2021: can teams from different conferences face each other?
The NBA regular season in coming to a close, and all eyes shift to the first ever Play-In Tournament. The action gets underway on 18 May.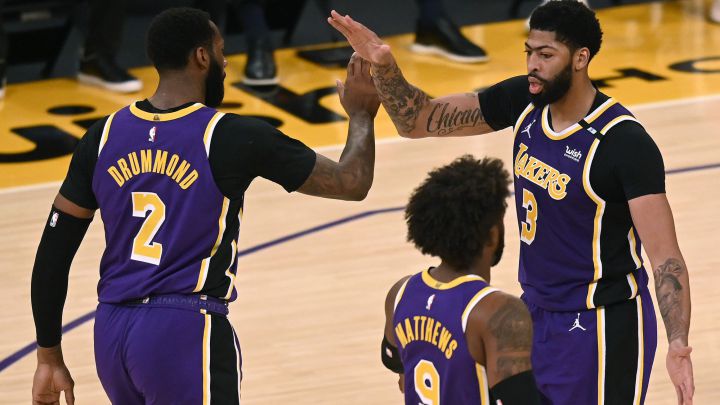 The NBA Play-In Tournament is on the verge of making it's much anticipated debut once the regular season ends on May 16th. It's a new format unfamiliar to all of us, and despite being the talk of the final stretch before the playoffs, some still have questions about the four day qualification tournament.
Play-In Tournament to feature 7th-10th placed teams in each conference
One of the common questions leading up to the knockout style tournament is if there will be intra conference matchups between the 7-10 seeds in the Eastern and Western Conference.
Teams who sneak into to the first inaugural Play-In Tournament will play opponents from their own conference to earn a sport in the first round of the NBA Playoffs.
There will be two games in the first round. The seventh placed and eight placed team from from each conference will square off with the winner earning the seventh seed and the right to play the two seed in the first round of the playoffs.
Winners of the 7th-8th place game will earn right to play two seed
The losers of seven-eighth place games will play the winner of the ninth place vs tenth placed teams at the regular season. The ensuing game will determine who wraps up the final spot and plays the top seed in each conference during the first round of the playoffs.
With just four days to go in the NBA regular season the Play-In situation is staring to take shape. In the East it looks as if the Celtics, Hornets, Pacers and Wizards will be battling for the final two spots in the in Eastern Conference playoffs.
Still time for the Play-In picture in the West to change
The West still has some wiggle room for teams to move up or down. Right now the Lakers sit in seventh, while the Warriors, Grizzlies, and Spurs trail LA in the eight, nine, ten spots respectively. The Trail Blazers and Mavericks are a game above the Lakers with just three games to go in the regular season.
The NBA Play-In Tournament will begin on May 18th and conclude on the 21st of May. Some of the biggest stars in the NBA, like LeBron James, Anthony Davis, Russell Westbrook and Steph Curry will be battling to earn a spot in this years playoffs.