NBA
Who plays tonight, May 13, in the NBA?
All the information you need for tonight's NBA matches. Games, times and how to watch. Keep updated on all news as they happen and don't miss a thing.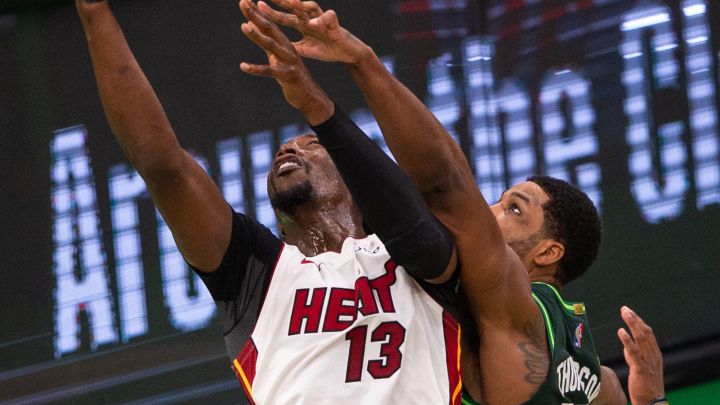 Times and teams: NBA
La Clipper at Charlotte.
7:00 PM ET-NBA LEAGUE PASS
The Clippers seem set for the playoffs as they sit comfortably in the #3 seed, but their form is not great as of late. The Hornets can't afford to lose if they want to keep a spot at the play-in.
Milwaukee Bucks at Indiana Pacers.
7:00 PM ET-NBA LEAGUE PASS
The Bucks and Indiana both seem poised for postseason playing time. The Pacers will have to go through the play-in option.
San Antonio Spurs at NY Knicks.
7:30 PM ET-NBA LEAGUE PASS
The Knicks will be playing the playoffs after eight years of missing the finals. Both teams will look to get a better spot with teams in a lesser form.
Orlando Magic at Atlanta Hawks.
9:00 PM ET-NBA LEAGUE PASS
There's not much for the Magic in this game. They sit at the bottom of the league and already waiting for the lottery. On the other hand, after beating the Wizards, the Hawks have now secured a spot in the playoffs.
Philadelphia 76ers at Miami Heat.
7:30 PM ET-TNT
Both teams are playing for better standings in the playoffs. The sunshine state team secured a spot with a win against the Celtics this week.
Sacramento Kings at Memphis Grizzlies.
8:00 PM ET-NBA LEAGUE PASS
Sacramento must win this game and the coming ones in a sweep if they want to tie San Antonio for the #10 seed and make it to the playoffs.
Toronto Raptors at Chicago Bulls.
8:00 PM ET-NBA LEAGUE PASS
The Raptors are out of any chance to make it to the playoffs, while the Bulls hold a slim chance at best to make it to the play-in.
Denver Nuggets at Minnesota Timberwolves.
8:00 PM ET-NBA LEAGUE PASS
Not much is at play here, the Timberwolves are out of any chances to make it to the playoffs, and the Nuggets have already secured a spot.
Portland Trailblazers at Phoenix Suns.
10:00 PM ET-NBA LEAGUE PASS
Dallas Mavericks share the fifth-best record in the Western Conference, with the Los Angeles Lakers just one game behind. All three teams have just two games remaining, and the team that finishes seventh will be part of the NBA's new play-in round.
The Play-In will begin May 18, and the playoffs will start May 22.